What's On
Galway City Museum's programme of events caters for a variety of audiences and interests, comprising gallery tours, illustrated talks, art and craft workshops, art classes and lectures. Enjoy our current series of online workshops here!

How to Make a Galway Hooker
April 6, 2021

-

April 11, 2021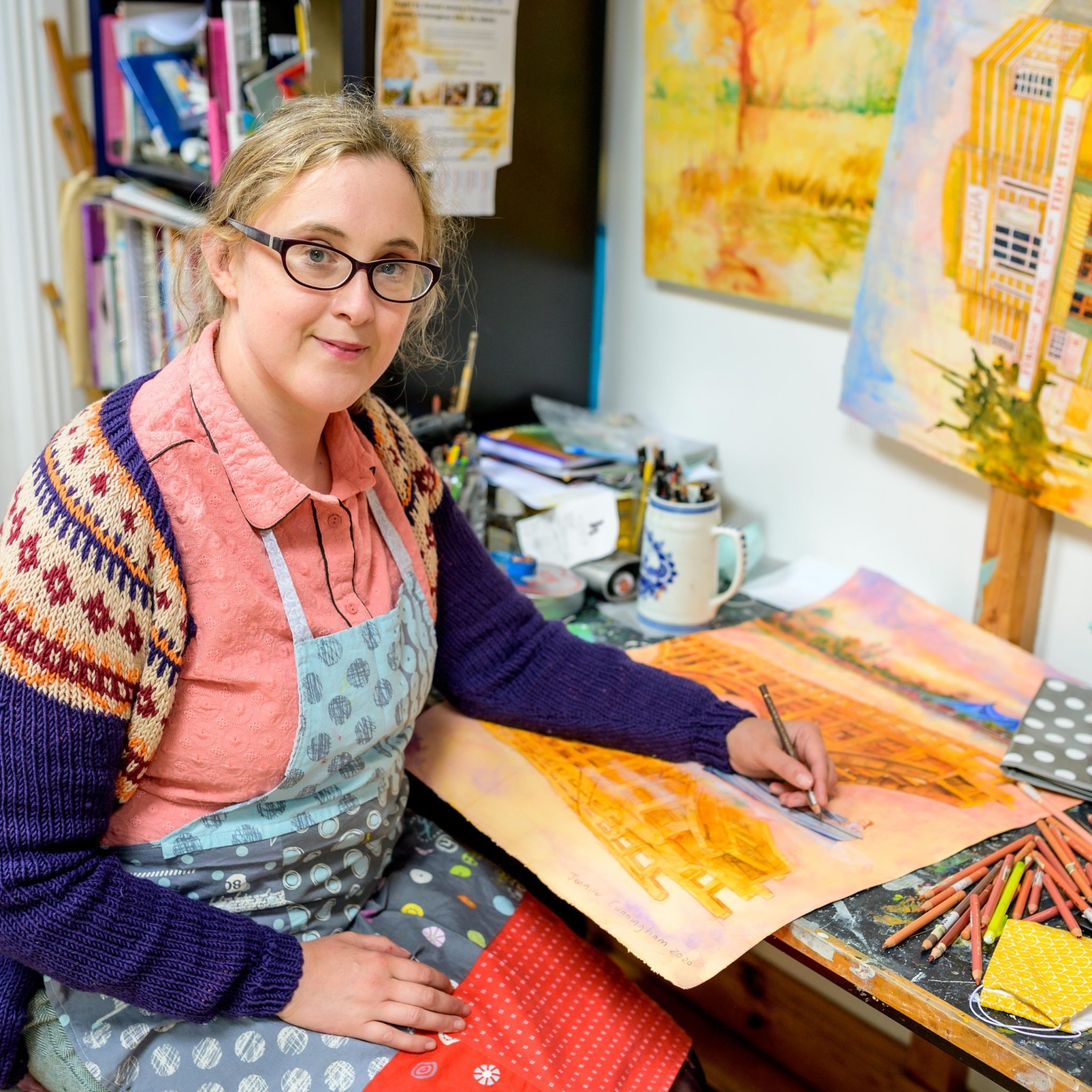 Jennifer Cunningham is a visual artist, who works with a variety of material and techniques. She has had many exhibitions including solo shows for the Galway International Arts Festival and Baboró International Arts Festival for Children. She has won many awards. She enjoys working with children and sometimes visits different schools to teach art. Her six-year-old daughter, Emily, frequently helps her with her work.
With their distinctive black hulls and eye-catching rust-red sails, Galway Hookers are the traditional boats of Galway Bay. Having evolved to withstand the rough Atlantic seas, these boats were traditionally used for fishing and for transporting cargo – turf, seaweed, limestone, livestock and general supplies – around the coasts of Galway and North Clare. They consist of four types of boat, known in Irish as Bád Mór, Leathbhád, Gleoiteog and Púcán.
In this workshop Jennifer demonstrates how to make a Galway Hooker boat using papier-mâché techniques and some everyday household items.
Here is an extra video from Jennifer to show you how to create a sea-themed world for your Galway Hooker using recycled household materials.
https://www.youtube.com/watch?v=YZnTyT9QLbQ
This Galway City Museum initiative is supported by Creative Ireland through Galway City Council.
---
Curriculum Links
Age: 3rd to 6th Classes
History:  Strand (Unit) Local Studies (My Locality Through the Ages)
Visual Arts:  Strand (Unit): Construction (Making Constructions; Looking and Responding)
Social, Environmental and Scientific Education:  Strand (Unit): Energy and Forces (Forces)
Related Events