Our mission is to be a centre of learning, inspiration, engagement & enrichment for all our visitors by collecting, preserving & displaying the material heritage of Galway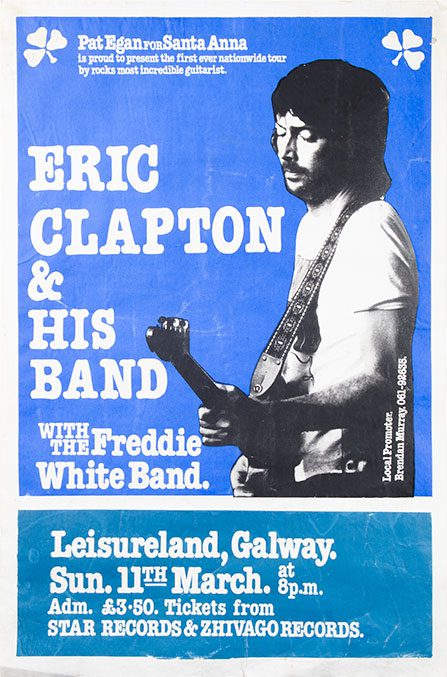 Frequently Asked Questions
Galway City Museum is a designated repository for objects of cultural heritage related to the history and heritage of Galway City and its people. This includes objects manufactured, used, owned or found by people in Galway City.  Our Collections Policy is available on request.
In 2010 Galway City Museum received designated status under the National Cultural Institutions Act, 1997, meaning that we are now legally entitled to retain archaeological objects for and on behalf of the State. All archaeological objects found with no known owner are State property and must be reported to either the National Museum of Ireland or to a designated museum. As a designated museum we are also available to provide advice on any queries related to archaeological heritage.
All museum work originates from the collections. This includes exhibitions, education/outreach programmes and publications. We have staff dedicated to the documentation of the collections, so that we can provide information about objects to other museum staff, researchers and the general public.
To donate an object you should contact the Collections Officer at the Museum. Staff may not always be available at short notice but we can take your details and the Collections Officer will contact you.  Alternatively, you can drop the Collections Officer an email with an image of the object or complete the contact form below.
If you deposit an object with the Museum, you must complete an Entry Form as a receipt to ensure we have your details and gather some of the history of the object.  
All potential donations are assessed by the Museum for suitability for inclusion into the Collections.  It might be exactly what we are looking for if it fits in with our Collections Policy, is in good condition and has a full history.  In this case it will be accepted into our permanent collections.
It might be that it would be useful for working with school groups.  In this case it would form part of a 'handling collection'.
Please bear in mind that the Museum may not be able to accept your offer for many reasons, such as the cost of maintaining and storing an object or if the Museum already has a similar object in the Collections.  Please do not be offended if we cannot accept your offer.  
Galway City Museum can never guarantee that any particular object will be put on display.  Those objects not on display comprise our reserve collection and are kept in our stores.  A museum is actually a bit like an iceberg, where you only ever see part of it.  Objects in the reserve collection may however be used in future exhibitions.  
Yes, we accept requests to view objects in storage. To do so, please contact the Collections Officer (email museum@galwaycity.ie) or complete the contact form below to set up an appointment. We do our best to facilitate all requests.
Contact Collections Officer
Please complete our contact form if you wish to donate an object to the Museum or to enquire about objects in our collections.
Get the latest Galway City Museum news directly to your inbox!