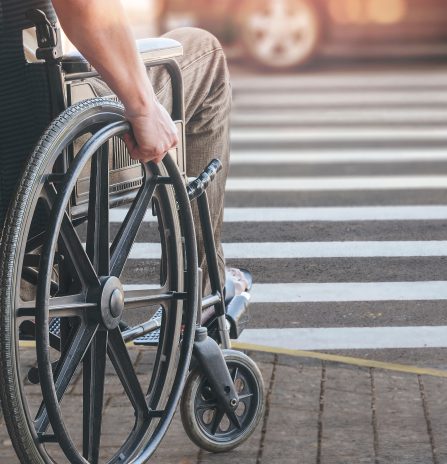 Galway City Museum strives to ensure that everyone is able to access its website adequately. We have designed the website to standards that make it simple and straight forward for you to get the information you need.
If during your online experience, you come across barriers to accessing information, we would love to hear from you. Feel free to contact us with any suggestions you might have:
Helping You Navigate Our Website
Here are some of the features we have built into the website to help you navigate and some of the ways you can change your browser screen to get a clearer view of the site:
Images
Alt text is provided for images where the detail of the image is not provided in the page or if the image enhances the understanding of the text.
Video
Where possible we have included a text transcript of video clips on the website. Videos embedded in the site from YouTube have closed captioning.
Forms
We aim to make all forms accessible. Field names on each form are explicitly associated with their text boxes, radio buttons and check boxes.
Links
Most links will open in your existing browser tab, enabling you to use your browser back button to navigate.
Links to third party websites will open in a new tab or popup window.
Skip navigation
We have added HTML code to our web pages so your screen reader can skip the navigation wherever you need and give you access to the main content.
You control how the site looks
Text size
You can adjust the size of the text on this website. This setting is found in the View menu of most browsers.
Font and background colours
On some browsers you can change the font and background colours, using the Options or Preferences menu in your browser.
Use a plain layout
Some browsers let you strip a web page of all layout and styling by turning off the website's style sheets. Look under the View menu for this setting in your browser.
Other ways we have improved the accessibility of this website:
Used correctly organized HTML structure
Used descriptive linking where possible
Used colours that work well together, have a good contrast ratio and are easy to see when used for text
Allowed for the usages of the tab & arrow keys to filter through content / form fields / menus
We want to be open and accessible to all and to ensure that the widest number of visitors can enjoy the building, the museum collection and the variety of exhibitions and events on offer. The following information may be of assistance to you when planning your museum visit. Should you have any further enquiries do not hesitate to get in touch:
Email: museum@galwaycity.ie
Phone: +353 (0)91 532460, phone opening hours are Tuesday – Saturday, 09.00–17.00.
Please note that parking is not available at the museum but there are a number of carparks in the surrounding area. See map.
Getting to Galway City Museum
Parking
Accessible paid parking is available in Jury's Inn carpark across from the museum and also on Merchant's Road.
Public transit
Galway City Public Bus services Spanish Parade. Visit https://citydirect.ie/ website for more information.
Drop-off area
There is a passenger drop-off area at Spanish Parade.
Quieter Times and Sensory Space
Please note, quieter times will vary. If you have any queries or concerns please get in touch: museum@galwaycity.ie .
See our Sensory Space in the Monument exhibition.
The Museum can sometimes be crowded and noisy.
The quietest times to visit the Museum are when the galleries first open between 10.00 and 11.00 and again in the afternoon after 16.00. Please remember that the Museum closes at 5pm.
The middle of the day is usually the busiest time of the day in the Museum.
Our busiest days are at weekends, during school holidays, bank holidays, Christmas and the New Year.
Our permanent galleries can get particularly busy during the first and final weekends of a special exhibition. Check our WHAT'S ON page when planning your visit.
The quietest time of the year tends to be November and early December.
For more information go to PLAN YOUR VISIT.
Borrow a wheelchair
Manual wheelchairs are available to pre-book free of charge for your visit. These can be collected at the museum reception only and must be returned to the museum reception at the end of your visit.
If you'd like to reserve a wheelchair, please:
Email: museum@galwaycity.ie
Phone: +353 (0)91 532460
Unfortunately, the museum is unable to provide staff assistance around the museum for wheelchair users.
Wheelchairs may not be taken outside of the museum site.
Mobility Scooters
Mobility scooters are welcome and permitted inside the Museum.
If you have a Class 3 vehicle you will be asked to set the speed limiter to 4mph (6.44 km/hour).
Please remember to reduce your speed accordingly in congested areas or to adjust to others who may not be able to move out of your way quickly.
Assistance and alarms
If you need assistance during your visit, staff members will be able to help you:
There are volunteers occupying various posts throughout the galleries.
You can also ask for assistance at the main entrance where the reception is located.
Large print labels for visually impaired
Galway City Museum is cognisant of the fact that low-light levels in museum galleries, which are necessary to protect light-sensitive objects, can make it difficult for the visually impaired and for older visitors to read labels about the objects on display. It's a fine balance. While light is important for examining and enjoying museum objects, it can also be damaging to objects; and it must be remembered that the damage can never be undone.
So, starting with the Keepers of the Gael exhibition, its darkest gallery, Galway City Museum has developed new booklets containing large-font, high-contrast labels, based on guidelines and advice from the National Council for the Blind of Ireland (NCBI):
Font: Calibri (black on white)
Titles: 36 point
Main Text: 22 point
Spacing: 1.5
Alignment: Left-justified
Copies are now available from reception and at the entrances to the Keepers of the Gael exhibition. They will soon be available for other exhibitions too.
As background, Museums strive for light levels in the region of 50 lux (c. 5 footcandles), which is usually recommended for reasons of conservation as the appropriate light level for sensitive materials. These levels must be achieved in order to borrow collections from national institutions, such as the National Museum of Ireland or the Royal Irish Academy. Galway City Museum achieves these light levels by removing natural light, controlling artificial light and continued monitoring.
The human visual system takes time to adapt between changes in light level, such as between full daylight outside the museum and comparatively low-level lighting within the museum's galleries. While initial adaption can take up to 30 seconds, full adaption can take up to 30 minutes. It is generally recommended that comfortable adaptation be managed by allowing for adaptation through progressively lower level spaces. At Galway City Museum, visitors move from the bright outdoor courtyard, to the well-lit reception area and Monument exhibition (which does not contain light-sensitive objects) before proceeding to the darker gallery spaces, Keepers of the Gael and Revolution in Galway, 1913-23.  
Galway City Museum continuously seeks to improve its facilities and amenities by welcoming suggestions on how to improve its services: (091) 5323460  / museum@galwaycity.ie
Info from The Manual of Museum Exhibitions (2001), edited by Barry Lord and Gail Dexter Lord.
Lift to galleries
There is a lift on the ground floor that provides access to the first and second floor galleries.
Accessible toilet
We have one accessible toilet on site which is located on the ground floor close to the museum reception.
Seating
There is seating throughout the building in the galleries and on both of the landing areas on first and second floor. Should you or your party require additional seating please ask at reception.
Guide Dogs
Guide dogs are welcome at the museum and must be kept with owners at all times.
Alarms
It is unlikely that an alarm will sound during your visit. If one does, please don't worry – just follow any instructions you are given by members of staff and make your way to the nearest exit.
Get the latest Galway City Museum news directly to your inbox!