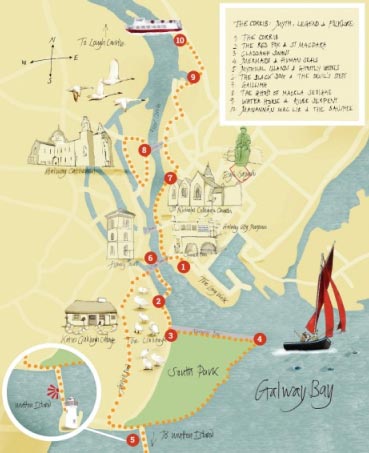 Embark on your own self-guided journey along the Corrib waterways with the help of this brand new version of our Corrib Walking Trail. You will learn about the myths, legends and folktales associated with the Corrib (lake and river) and with Galway Bay, into which it flows. This interactive map will bring you face to face with the real life site of each fantastical story outlined in the exhibition and illustrated so beautifully by artist, Sadie Cramer. The Corrib holds huge value, environmentally and historically but also as a fascinating source of folklore that has influenced Galway communities for generations. So take a step outside and let's keep the lore alive!
Aerial photograph: Tom Coakley, Barrow Coakley Photography
Illustrations: Sadie Cramer
Get the latest Galway City Museum news directly to your inbox!