What's On
Galway City Museum's programme of events caters for a variety of audiences and interests, comprising gallery tours, illustrated talks, art and craft workshops, art classes and lectures. Enjoy our current series of online workshops here!

EXHIBITION: This Is The Modern World
June 7 @ 8:00 am

-

September 23 @ 5:00 pm

UTC+0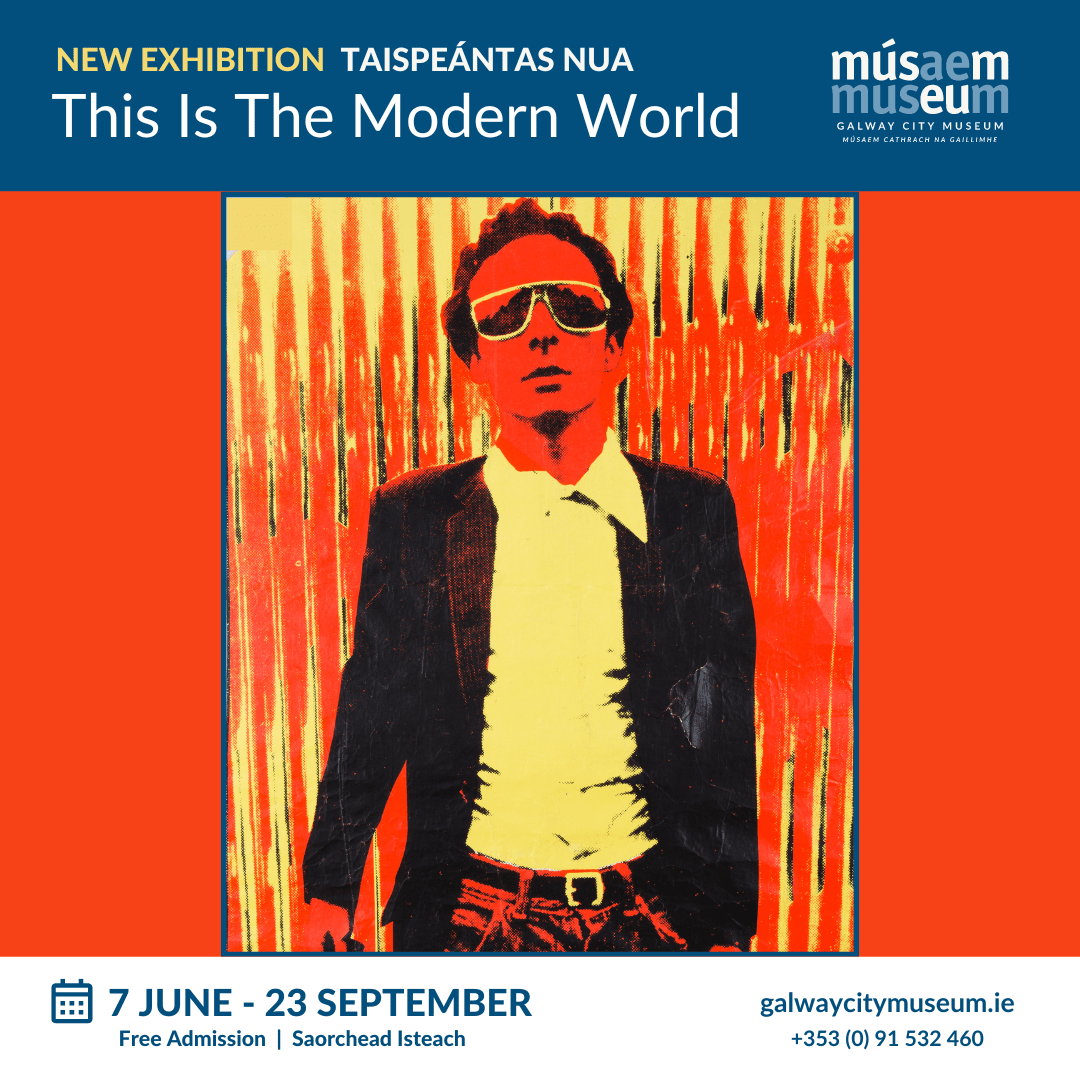 LIVE MUSIC POSTERS – GALWAY CITY 1977-1982
The title of this exhibition is inspired by The Jam album of the same name. This title reflects the societal and musical changes happening in Ireland during this period. Lyrics such as 'Septic Isle, Suffer in the Screaming sea 'by The Boomtown Rats in their 1981 hit 'Banana Republic' echoes the anger felt by the youth in a conservative Irish society. There was an increasingly visible feminist movement and Irish people had begun to question the political and religious establishment.
Read MORE.