Galway City Museum is planning a series of lectures about the Annie Woods Collection for National Heritage Week 2021.  The museum has recently received funding from the Heritage Council to undertake conservation work on the Victorian wedding collection.  The Annie Woods Collection was kindly donated to the museum in 2019 by a granddaughter of the original owner, Annie Shorten (nee Woods).  Galway City Museum is grateful to the Heritage Council for funding the specialist work required to ensure this wonderful 120 year old collection is preserved for many more years to come. 
The collection includes a wedding dress and accessories which belonged to Galway born Annie Woods. Annie, whose address is listed in the records as 'Bayview, Salthill, Galway' was born in 1869 to Elizabeth (1836-1919) and Samuel Woods (1812-1894), a postmaster. On 5 June 1900 she married Cork man, Benjamin Shorten at the Methodist & Presbyterian Church, Victoria Place, Eyre Square, Galway. The museum is keen to share Annie's story with the people of Galway and to give them a rare insight into the conservation process in museums.
This year National Heritage Week takes place from 14th-22nd August.  On Saturday 21st August, Galway City Museum will release two online lectures about the Annie Woods collection on their website, www.galwaycitymuseum.ie and social media channels from 1pm to 2pm.  The first lecture will be delivered by Textile Conservator, Róisín Miles.  Róisín will talk about the Woods and Shorten families, Annie's wedding dress and accessories, and the work currently being undertaken to conserve the collection.
The second lecture will be from Norma Owens, Researcher with The Headford Lace Project.  Norma will give a brief history of Headford Lace before focussing on the lace pieces within the Annie Woods collection, that are likely to be examples of Headford Lace.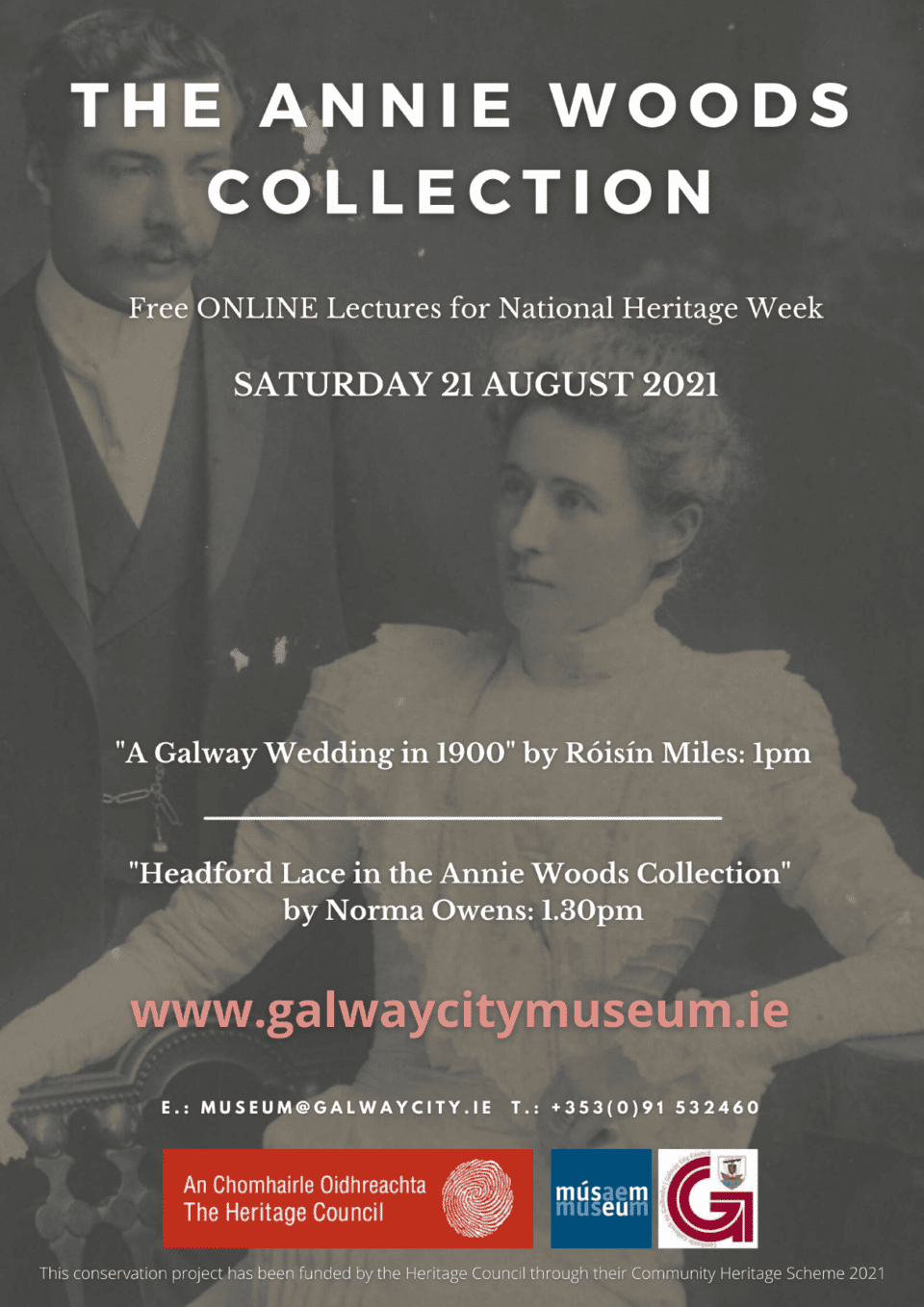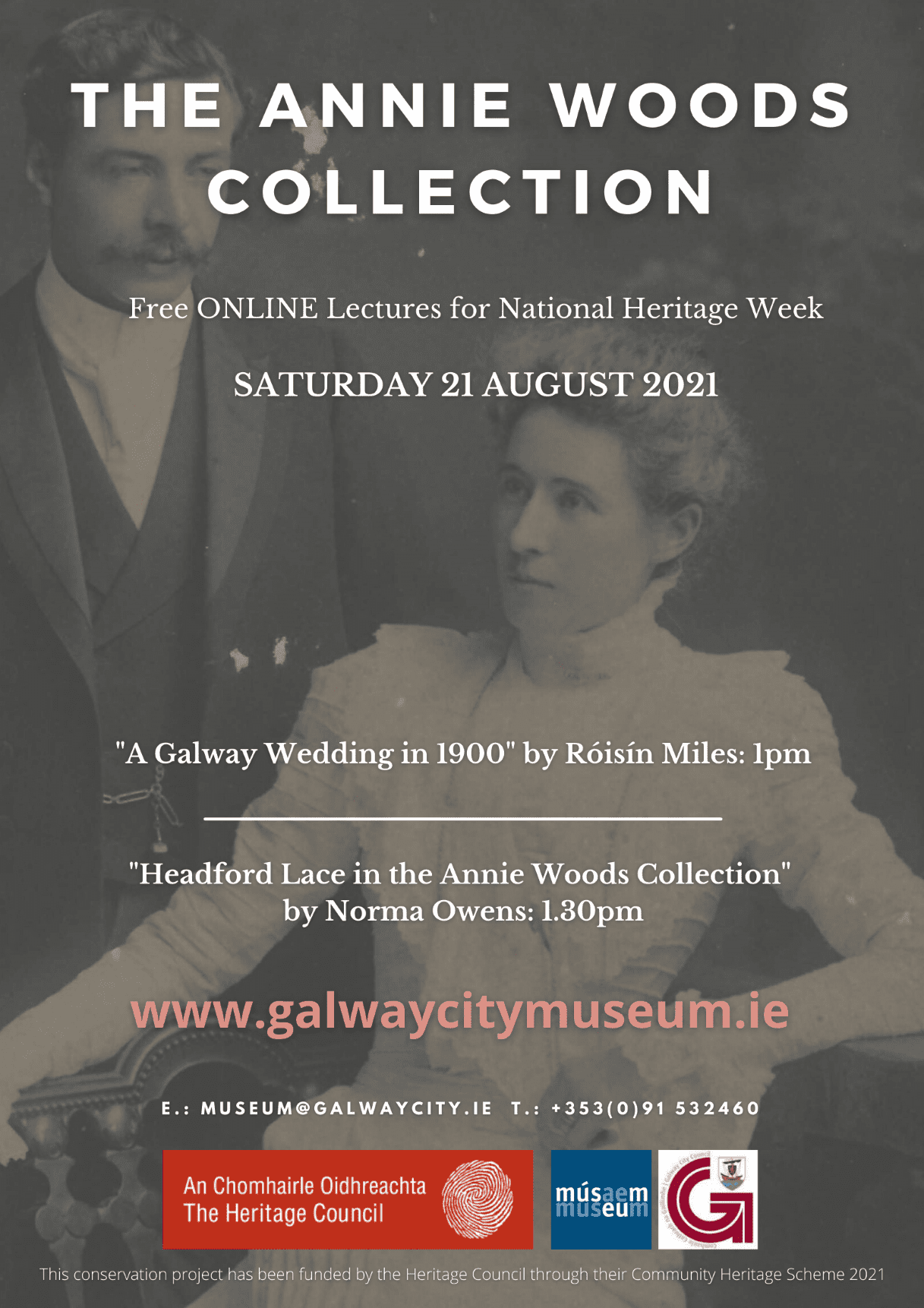 Both lectures are suitable for ages 12+ and will be available HERE from 1pm to 2pm Saturday 21 August, 2021 and in our ARCHIVE of online workshops thereafter.
The conservation works funded by the Heritage Council through their Community Heritage Scheme 2021 are well underway.  Thanks to them, some of the beautiful pieces within the Annie Woods Collection may be on display in the museum in the not too distant future.