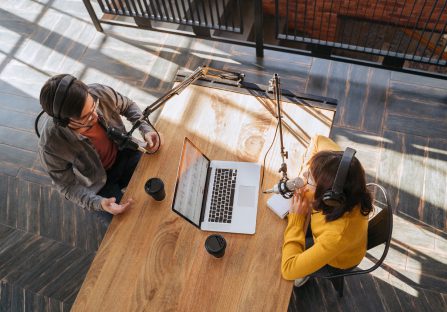 On occasions, Galway City Museum records its public talks and makes them available as podcasts. You can listen to them on this page or download for free via SoundCloud.
The Civil War in Galway & the Executions at Athlone Barracks by Cormac Ó Comhraí
On 20 January 1923, six months into the civil war, four anti-treaty IRA Volunteers from Galway – Martin J. Burke (25), Hubert Collins (23), Stephen Joyce (29), and Michael Walsh (26) – were executed at Athlone Barracks, having been found guilty by a Free State Military Court of the unlawful possession of arms and ammunition.
'Galway's Founding Fathers' by Adrian Martyn
Who founded Galway? Should it be attributed to Tairrdelbach Ua Conchobair, King of Connacht, or Richard Mór de Burgh, 1st Lord of Connaught? Here local historian Adrian Martyn puts forward his case.
'Spies, Informers & Intelligence in Galway' by Cormac Ó Comhraí
Galway, city and county, was a hotbed of activity during the War of Independence of 1919 to 1921. Here local historian Cormac Ó Comhraí discusses spies, informers and intelligence during this troubled time.
'Galway Behind Bars' by Geraldine Curtin
In the early nineteenth century two gaols were built on Nuns' Island on the site now occupied by Galway Cathedral. Here author Geraldine Curtin discusses the history of these gaols and some of its prisoners.
'Stone Boats, Sub-Sea Roads & Ambergris' by Michael Gibbons
At 689 kms, Galway's coastline is third longest in Ireland. Here archaeologist Michael Gibbons gives an overview of the coastal and maritime history and archaeology of Co. Galway.
'A Galway Landlord during the Great Hunger' by John Joe Conwell
Ulick John de Burgh, Marquess of Clanricarde, held a 52,000-acre estate in East Galway. As one of only three Irish landowners to serve in cabinet during the Great Hunger he was torn between compassion for the hungry and loyalty to the landlord classes. Here author John Joe Conwell discusses Lord Clanricarde.
'Galway Slave Traders & Sugar Planters in the Caribbean' by Dr. Orla Power
Galway merchant families were deeply involved in the Caribbean sugar industry. Here Dr. Orla Power, Trinity College, Dublin, gives an overview of their successes and failures as sugar merchants, plantation owners and slave traders.
'Húicéirí agus Curachaí na Gaillimhe' by Ríonach Uí Ógáin
The hooker and the currach are enduring symbols of the Galway coastline. Here Ríonach Uí Ógáin, Director of the National Folklore Collection, University College Dublin, discusses traditional songs relating to boats and harvesting the sea.
'J.M. Synge & Galway' by Prof. Patrick Lonergan
In the early 1900s, playwright John Millington Synge visited Connemara and the Aran Islands where he found inspiration for his dramas among the folklore and anecdotes told to him by locals. Here Prof. Patrick Lonergan, NUI, Galway, discusses Synge and his Galway writings.
'A Brief History of the Irish Language' by Ailbhe Ní Ghearbhuigh
It is thought that the Irish language arrived in Ireland some 2,500 years ago. Here Irish-language poet Ailbhe Ní Ghearbhuigh discusses the history of the language and her hopes for its future.
'Hookers, Nobbies & Zulus' by Cóilín Ó hIarnáin
The hooker long dominated Galway Bay; however, in the late nineteenth century the Congested Districts Board introduced large, decked boats, powered by sail, such as the Scottish Zulu and the Manx Nobby, which had proved themselves in English and Scottish waters. Here Cóilín Ó hIarnáin discusses these working boats of the Galway coast.
'The Claddagh's Magnificent Response' by William Henry
On 4 August 1914, Britain declared war on Germany. By January 1915, 500 men from the city of Galway had enlisted with another 200 from the Claddagh. Here local historian William discusses the phenomenal response to the call to arms from this historic fishing village.
'The Merry Joyces' by Adrian Martyn
One of the Tribes of Galway, the 'Merry Joyces' were a family of Welsh mercenaries who became more Gaelic than the Irish themselves. First settling in Craughwell, then Athenry and Galway, the family gave their name to Joyce Country. Here local historian Adrian Martyn discusses this illustrious family.
'The Carrot & the Stick: Recruitment in Galway' by William Henry
More than 150,000 Irishmen enlisted in the British army during the Great War of 1914 to 1918. Here local historian William Henry discusses the various reasons that Galwaymen enlisted and some of the techniques and rhetoric used in local recruitment campaigns.
'Galwaymen in the Great War' by William Henry
Here local historian and author William Henry recounts four fascinating stories of Galwaymen who fought in the Great War.
'W.B. Yeats in The Wild Swans at Coole' by Martin Dyar
Here award-winning poet Martin Dyar discusses Yeats and The Wild Swans at Coole (1919), a collection which contains some of the poet's most enduring evocations of the West of Ireland, along with many of his classic negotiations of the tensions between art and politics and the human cost of war.
'Ireland's Travelling Pipers' by Tommy Keane
Traditionally, travelling uilleann pipers brought music to Irish villages and fairs, carrying tunes between isolated musicians and rural communities. Johnny Doran (d. 1950) was one of the last of these travelling pipers to ply his trade at fairs and sporting events. Here Tommy Keane discusses these performers and their distinctive 'travelling style'.
'Lynch, Lynch Law & Lynching' by Michael Hudson
Every Galwegian is familiar with the story of Mayor James Lynch Fitzstephen who hanged his own son. Here Michael Hudson of the Avoca Museum, Virginia, discusses the possible origins of the term 'lynching' and the amazing story of Charles Lynch Sr. from Galway and his infamous son Col. Charles Lynch who headed an irregular court in Virginia to punish loyalist supporters of the British during the American Revolutionary War.
Get the latest Galway City Museum news directly to your inbox!