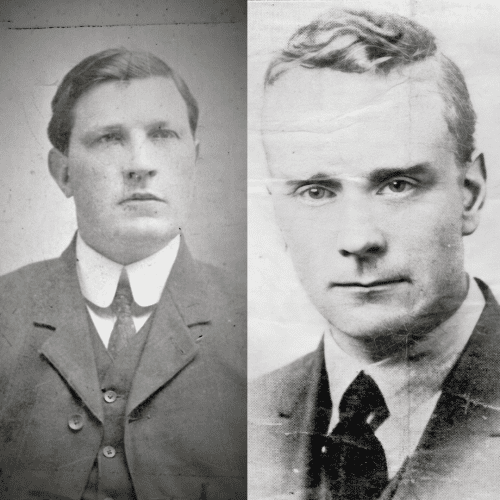 The Anglo-Irish Treaty, signed on 6 December 1921, offered limited independence within the British Empire to 26 Irish counties – the Irish Free State – rather than the desired Irish Republic. As a result, the Irish republican movement split between supporters and opponents of the Treaty, Free Staters and Republicans, triggering a civil war that lasted from 28 June 1922 to 24 May 1923. Known in Irish as Cogadh na gCarad (war of friends), the conflict began without a formal declaration of war, ended without settlement, caused around 1,500 deaths, and left the Free State bitterly divided and on the verge of bankruptcy.
In December 1922, Liam Mellows and three other Republican leaders were executed in reprisal for an attack on politicians Pádraic Ó Máille and Seán Hales. Veterans of the Easter Rising in Galway, both Mellows and Ó Máille had been elected as Sinn Féin MPs for Galway in 1918.
This exhibition features rare photographs and several personal items belonging to both Ó Máille and Mellows. It has been funded as part of Galway City Council's Decade of Centenaries Programme 2022.
Get the latest Galway City Museum news directly to your inbox!