The Wild Atlantic – Sea Science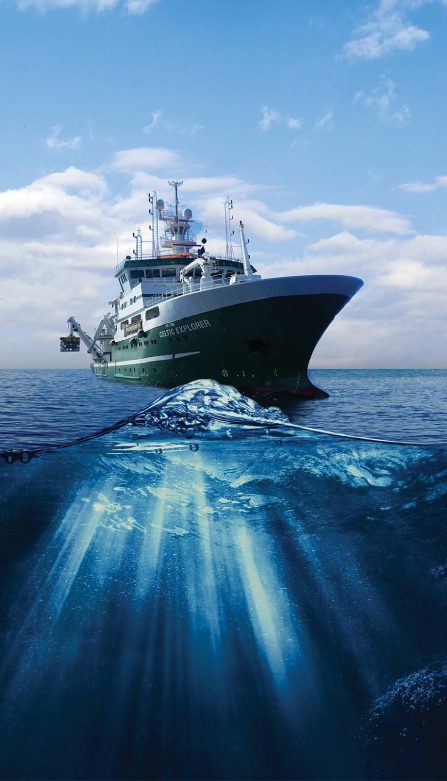 Come celebrate our seas with us and dive beneath the waves of Ireland's wild Atlantic to explore our ocean, from seashore to deep sea.
The ocean is key to all life on Earth. It is an extraordinary and largely unexplored place, teeming with a fascinating array of plants and animals. These, together with currents and natural systems, shape our planet.
The ocean is of huge importance to Ireland – providing food, employment and pleasure, while influencing our climate, weather and well-being. We are an island nation with one of the largest seabed territories in Europe.
The Wild Atlantic Sea Science exhibition is a partnership between Galway City Museum and the Marine Institute.
Understanding Climate Change
Climate change describes the large-scale and long-term shift in Earth's weather patterns and average temperatures. The ocean plays a major role in regulating our global climate. The ocean absorbs excess heat from the atmosphere and absorbs over 30% of the carbon dioxide added to the atmosphere by human activity.
Scientists at the Marine Institute work to observe and understand how our ocean is changing and analyse, model and predict the impacts of our changing oceans.
Scientists from the Marine Institute and other organisations have carried out many expeditions in the seas around Ireland. These have led to some incredible discoveries in our ocean.
In 2011, an expedition on board the RV Celtic Explorer discovered the Moytirra Deep Sea hydrothermal vent field along the Mid-Atlantic Ridge. Scientists discovered a new cold coral reef habitat in Porcupine Canyon Bank in 2015, and an entire reef system along the Porcupine Bank and Continental Shelf at over 1,600 metres deep in 2017. Scientists also discovered a very rare shark nursery 200 miles of Ireland's west coast in 2018.
ROV Simulator
In the Remotely Operated Vehicle (ROV) Simulator, explore ocean depths like a marine scientist and discover cold-water corals, shipwrecks and a rare shark nursery!
Shipwrecks and Seabed Mapping
As a small island on the edge of the North Atlantic Ocean, Ireland's seabed is strewn with thousands of shipwrecks and stories. Vessels can be lost at sea for a variety of reasons but we can link some of them to specific historical events such as World War I or II, or the tragic story of the Spanish Armada over 400 years ago. Ireland has become an international leader in seabed mapping through the INFOMAR programme and, to date, has mapped over 450 shipwrecks in Irish waters in stunning detail.
Creatures of the deep
The ocean is home to many strange and mysterious creatures. Life in the deep sea is very different to life on land due to the incredible pressure exerted by water – and of course, there's no air! In order to survive, many creatures have evolved to live and hunt successfully in this dark and crushing environment.
Ship Wrecks & Deep Sea Species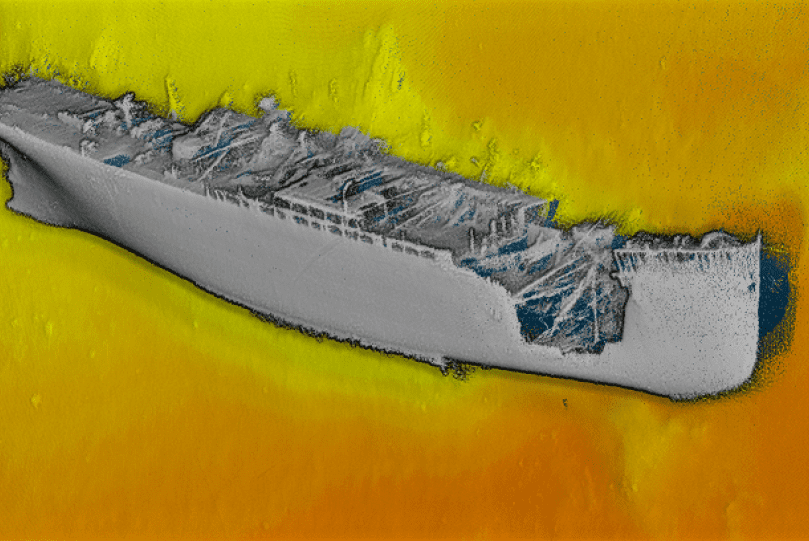 Get the latest Galway City Museum news directly to your inbox!