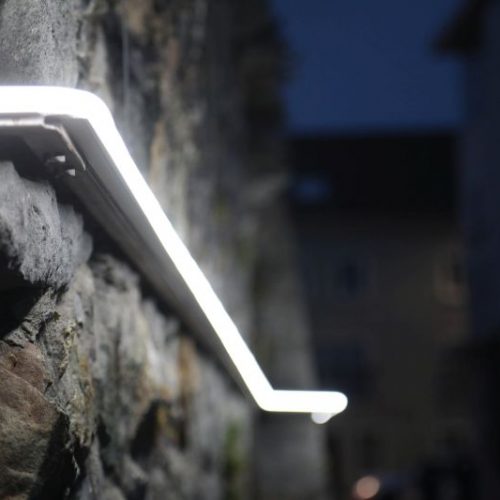 Línte na Farraige (the line of the sea) is a collaborative project that highlights the issues of rising sea levels due to climate change.
Funded by Creative Ireland, the light installations are the work of two Finnish artists, Timo Aho and Pekka Niittyvirta along with scientists Zoë Roseby (from Trinity College), Maeve Upton (Maynooth University), Gerard McCarthy (Maynooth University), and Jamie Mathews (Imperial College London), as well as the Dublin Climate Action Regional Office. The project is supported by Galway City Council and the Climate Action Regional Office.

The LED light installations are located at the Spanish Arch and Ard Bia. The installations are comprised of illuminated horizontal lines, based on prediction of future sea level rise from international benchmarks that represent future sea level and storm surges. They will be in place for 6 months and the supporting exhibition can be seen on display on the top floor of the museum.
Get the latest Galway City Museum news directly to your inbox!