Borderland – Ukraine (Outdoor)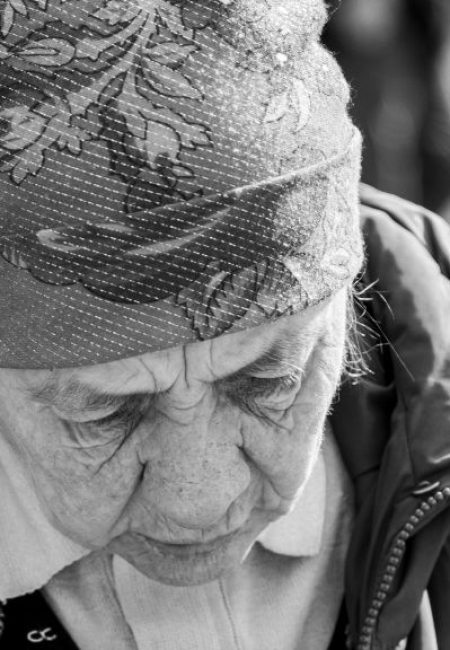 Borderland – Ukraine 2022 is a series of images taken by award-winning documentary photographer, Karen Cox. On February 24th, 2022, Russia invaded Ukraine, initiating a war in which thousands have lost their lives and millions have fled abroad or are internally displaced. It is reported that almost 8 million Ukrainians have left the country as refugees.
As the war continues across Ukraine, families are being torn apart. These photographs offer an insight into the reality of displaced people crossing from Ukraine into Poland in the hope of finding safety. These images, from both sides of the border, were taken in April 2022 at the border crossing in Medyka – Shehyni.
Karen Cox is a freelance photographer who works both in Ireland and internationally. Her work spans documentary photography and photojournalism to reveal and record both known and untold narratives. Her photographs have appeared in publications worldwide including The New York Times, The Guardian, Rolling Stone, among others, and in the Irish national press. She continues to show her work in exhibitions globally.
Borderland – Ukraine 2022 – це серія знімків, зроблених відомим фотографом-документалістом Карен Кокс. 24 лютого 2022 року Росія вторглася в Україну, поклавши початок війні, у якій тисячі людей загинули, а мільйони втекли за кордон або стали внутрішньо переміщеними особами. Повідомляється, що майже 8 мільйонів українців покинули країну як біженці.
Оскільки війна триває по всій Україні, сім'ї розлучаються. Ці фотографії дають уявлення про реальність вимушених переселенців, які перетинають кордон з України до Польщі, сподіваючись знайти безпеку. Ці знімки з обох боків кордону були зроблені у квітні 2022 року на прикордонному переході Медика – Шегині.
Карен Кокс – фотограф-фрілансер, яка працює як в Ірландії, так і за кордоном. Її роботи охоплюють документальну фотографію та фотожурналістику, щоб розкрити та задокументувати як відомі, так і невимовні історії. Її фотографії з'являлися в публікаціях по всьому світу, включаючи The New York Times, The Guardian, Rolling Stone, серед інших, та в ірландській національній пресі. Вона продовжує демонструвати свої роботи на виставках по всьому світу.
Get the latest Galway City Museum news directly to your inbox!