What's On
Galway City Museum's programme of events caters for a variety of audiences and interests, comprising gallery tours, illustrated talks, art and craft workshops, art classes and lectures. Enjoy our current series of online workshops here!

ILLUSTRATED TALK: St Gobnait and the Folklore of Bees
November 7 @ 11:00 am

-

12:00 pm

UTC+0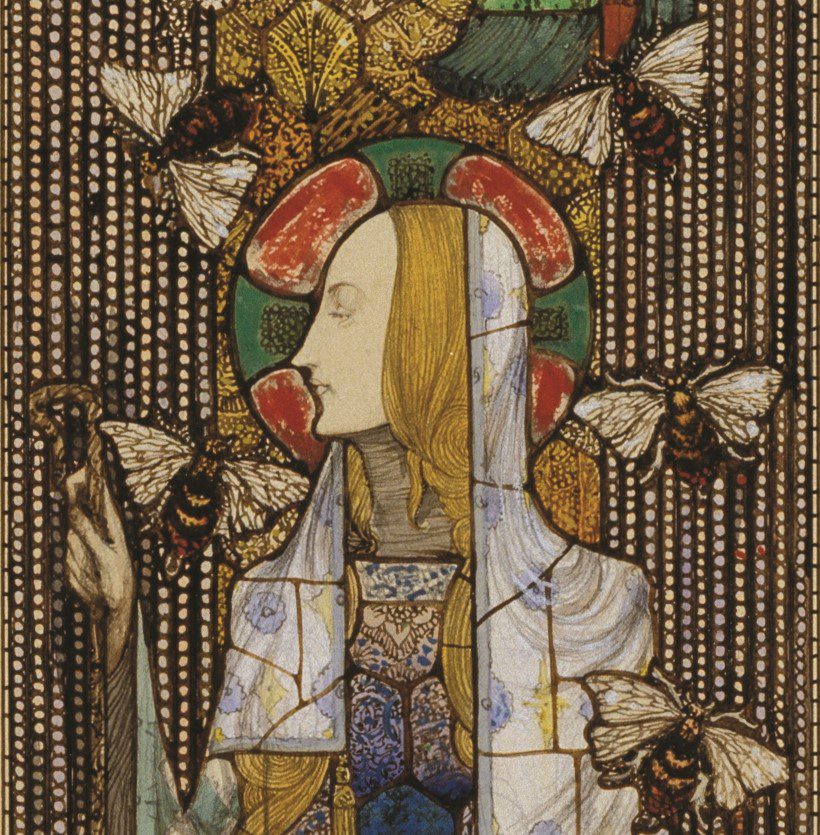 St Gobnait – who, legend has it, once lived on Inis Oírr (Inisheer) – is the patron saint of bees and
beekeeping. Unlike most Christian saints, there is no hagiography written on St Gobnait, and so much of
what we know comes from folklore. Learn about the miracles, places and objects associated with St
Gobnait and the folk history of bees in everyday life with Tiernan Gaffney, folklife curator with the National
Museum of Ireland.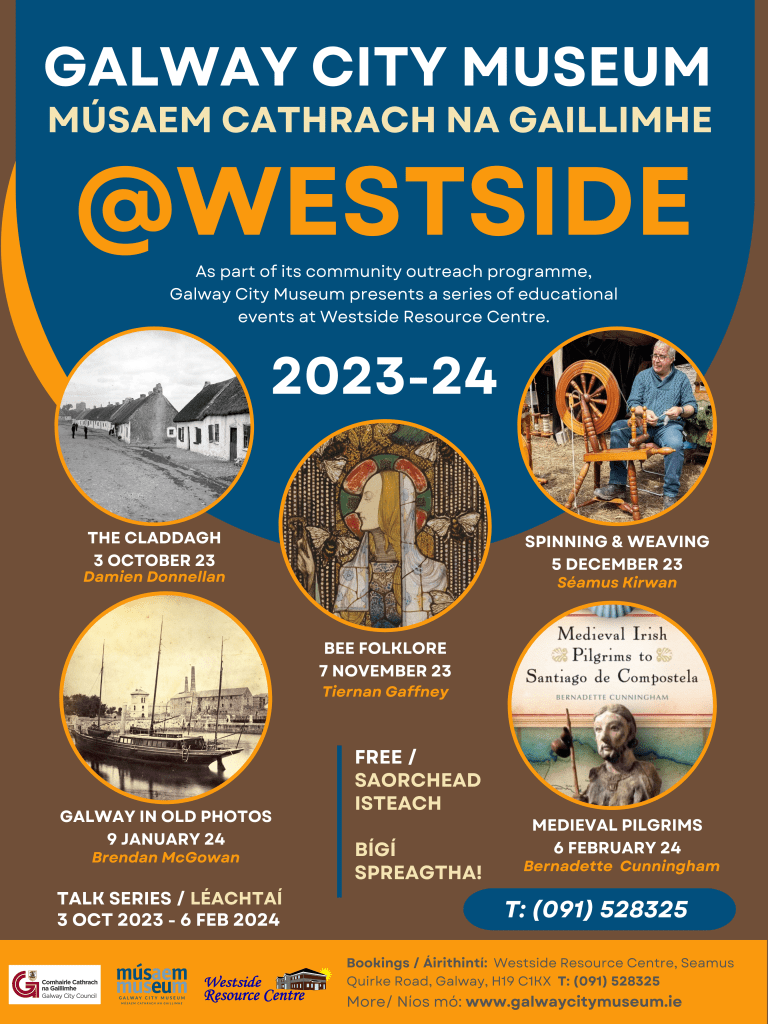 As part of its outreach programme, Galway City Museum has curated a series of educational events, which will take place at Westside Resource Centre, on Seamus Quirke Road, throughout the darker months between October 2023 and February 2024.
The series has been specially developed in response to the interests of the local community and covers a wide range of topics from the history of the Claddagh fishing village to St Gobnait and the folklore of bees.
These events are free of charge, and all are welcome, but please book in advance by contacting Westside Resource Centre at (091) 528325.
Address: Westside Resource Centre (next to Westside Library), Seamus Quirke Road, Galway, H19 C1KX.
Directions to Westside Resource Centre
Image: St Gobnait, Patron Saint of Bees and Beekeeping, by Harry Clarke (1889–1931), c. 1915.
Courtesy of the Corning Museum of Glass, New York.
Related Events