What's On
Galway City Museum's programme of events caters for a variety of audiences and interests, comprising gallery tours, illustrated talks, art and craft workshops, art classes and lectures. Enjoy our current series of online workshops here!

Exploring Mythical Creatures
April 5, 2021

-

April 11, 2021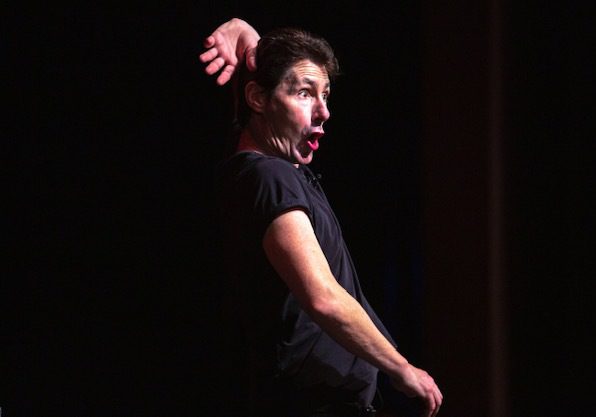 Galwayman, Niall de Búrca is one of Ireland's foremost traditional storytellers and best-loved performers.
In this workshop Niall tells stories about mythical creatures from around the world – the Taniwha of New Zealand, Scandinavian trolls, and the Ladon of North Africa, before relating the Polish legend of King Krakus and Smok, the fire-breathing Dragon. Niall also explains why these kinds of stories are found the world over.
What are Mythical Creatures?
Mythical creatures are fabulous monsters of all shapes and sizes or ordinary animals with magical characteristics. They are to be found in found in every culture throughout history.
Where do Mythical Creatures come from?
Like humans today, our ancient ancestors were curious about their universe. Without science to answer their questions, they created stories to make sense of the world around them. Triggered by a fear of the unknown, they imagined that strange monsters were all about them – on land, in the water and in the sky. Over time, these monsters developed traits and stories, which were passed on by word of mouth, sometimes for entertainment and sometimes as a way of sharing wisdom.
Mythical Creatures are Timeless
Some mythical creatures have been around for thousands of years. Their stories have been passed on from generation to generation by storytellers, elders and parents. Many of the stories you read, such as Harry Potter, and the films you watch, such as Star Wars, borrow elements from ancient myths and legends. The recent Disney/Pixar movie Onward is set in a world wholly inhabited by mythical creatures – elves, pixies, trolls, flying unicorns, dragons, cyclopses, fauns, mermaids and centaurs.
Do you know any Mythical Creatures?
Whether you realise it or not, you will already know lots of mythical creatures from all around the world. How many of the following do you know? The Vampire of Eastern Europe; the Zombie from Africa via Haiti in the Caribbean; the Werewolf and Sasquatch (or Big Foot) of North America; the Kraken of the Arctic Ocean and North Atlantic; the Faun (part human part goat) of Roman mythology; the Cyclops (one-eyed giant), Minotaur (part human and part bull), Centaur (part human and part horse), Griffin (winged lion), and Pegasus (winged horse) of Greek mythology; the Golem of Jewish folklore; the Irish Banshee and Leprechaun; the Loch Ness Monster of the Scottish Highlands; Chinese Dragons and Unicorns; Scandinavian Trolls; Germanic Elves; and Mermaids and Mermen, which are known the world over? Can you think of any others?
The Legend of the Crane Bag
The Eurasian crane, or common crane, is a large and graceful water-bird that became extinct in Ireland in the late 1500s. Prior to this they were the third most common domestic pet, after dogs and cats, in Ireland. Cranes were culturally important in ancient China, India, Egypt and Greece, and also featured in many of ancient Irish tales. Here, Niall tells a story from Irish mythology about Aoife who, by magic, was turned into a crane by the evil Iuchra. As a crane, Aoife spends the next 200 years living off the west coast of Ireland, under the protection of Mannanán Mac Lir, the great Celtic sea god.
Niall's Mythical Creature
Niall creates a creature – called Abha (from the Irish word for river) – from his imagination and gives it a story. Abha lives in the River Corrib and likes to steal things. As you listen to his story, try to imagine what Abha looks like in your mind.
This Galway City Museum initiative is supported by Creative Ireland through Galway City Council.
---
Curriculum Links
Age: 3rd to 6th Classes
English:  Strand (unit): Receptiveness through language (developing receptiveness to oral language); Emotional and imaginative development through language (developing emotional and imaginative life through oral language)
History:  Strand (unit): Story (myths and legends)