What's On
Galway City Museum's programme of events caters for a variety of audiences and interests, comprising gallery tours, illustrated talks, art and craft workshops, art classes and lectures. Enjoy our current series of online workshops here!

DROP-IN WORKSHOP: Clothes-Peg Dolls
December 9 @ 11:00 am

-

1:00 pm

UTC+0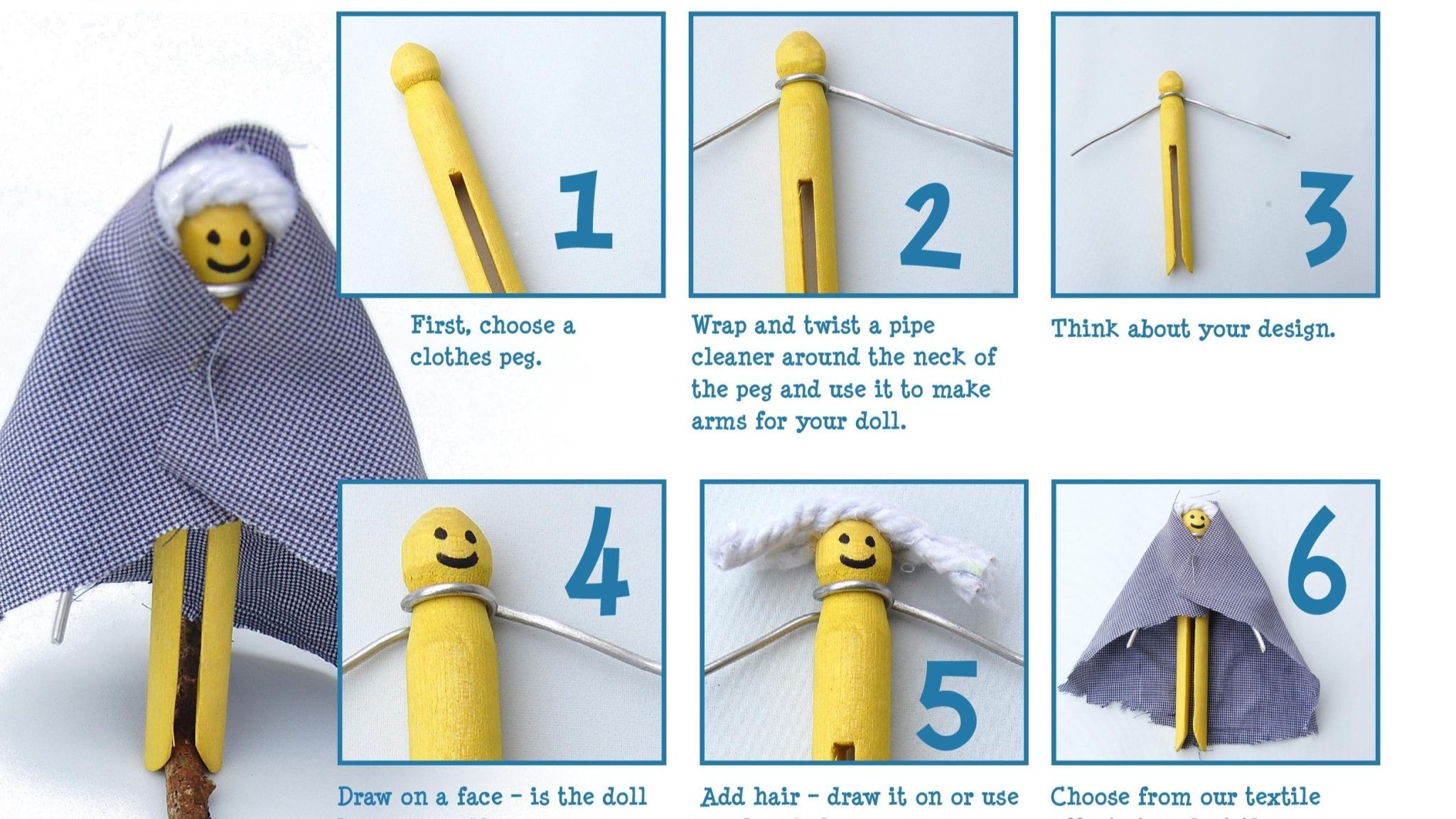 In times past, before toys were made in factories, Irish children often made their own toys to pass the time and amuse themselves. As money was scarce, they used their imagination to recycle whatever castaway materials were to hand, natural materials such as wood, wool, straw and, even, bone. Sometimes, children would make dolls or soldiers out of old wooden clothes pegs and bits of cloth or rags.  The following statement was recorded by a pupil from Toreencahill NS, Co. Kerry as part of the Schools' Folklore Scheme, 1930s.
All I would need for to make a doll is a clothes peg and some crepe paper. I would put the peg standing and then cut a piece of the crepe paper about five inches long and two inches wide, I would tie this firmly with cotton on either side close up to the top of the peg. For the dress I would cut another length of paper an inch longer than the peg and about three inches wide, making two small holes for the arms. Then I would tie a piece of cotton round the neck and turn down the frill of paper above the cotton to make the collar. I would then tie a piece of wool round the waist and pull out the paper all round. Then with a pencil, I would put in the eyes, nose and mouth on the face.
Why not have a go at making your own clothes-peg doll? Just drop into the Education Room on Level 2 at Galway City Museum anytime between 11am and 1pm. Our Education Assistant will be on hand to get you set-up and started, and full instructions (in English, Irish, and Ukrainian) and all materials are provided. This family event is free of charge and booking is not required.
Family Event