On 24 September 1922, anti-treaty IRA Lieutenant John 'Jack' Lohan of Wood Quay was shot and killed by the Free State Army near McHugh's public house at Killeen, on the Tuam Road. The eldest son of Annie Lohan, principal of Claddagh national school, the 20-year-old engineering student was a veteran of the War of Independence, who had taken the anti-treaty side during the Civil War.
John Joseph Lohan, known as Jack, was born on 19 March 1902 at Raven Terrace, on the west bank of the Eglinton Canal. He was the second oldest child and eldest son of national schoolteachers, Michael and Annie (née Gannon). His father, a native of Grange, Tuam, trained at Waterford's De La Salle College, and became principal at Bohermore national school; he also taught at the Galway Technical Institute. His US-born mother was principal of Claddagh girls' national school.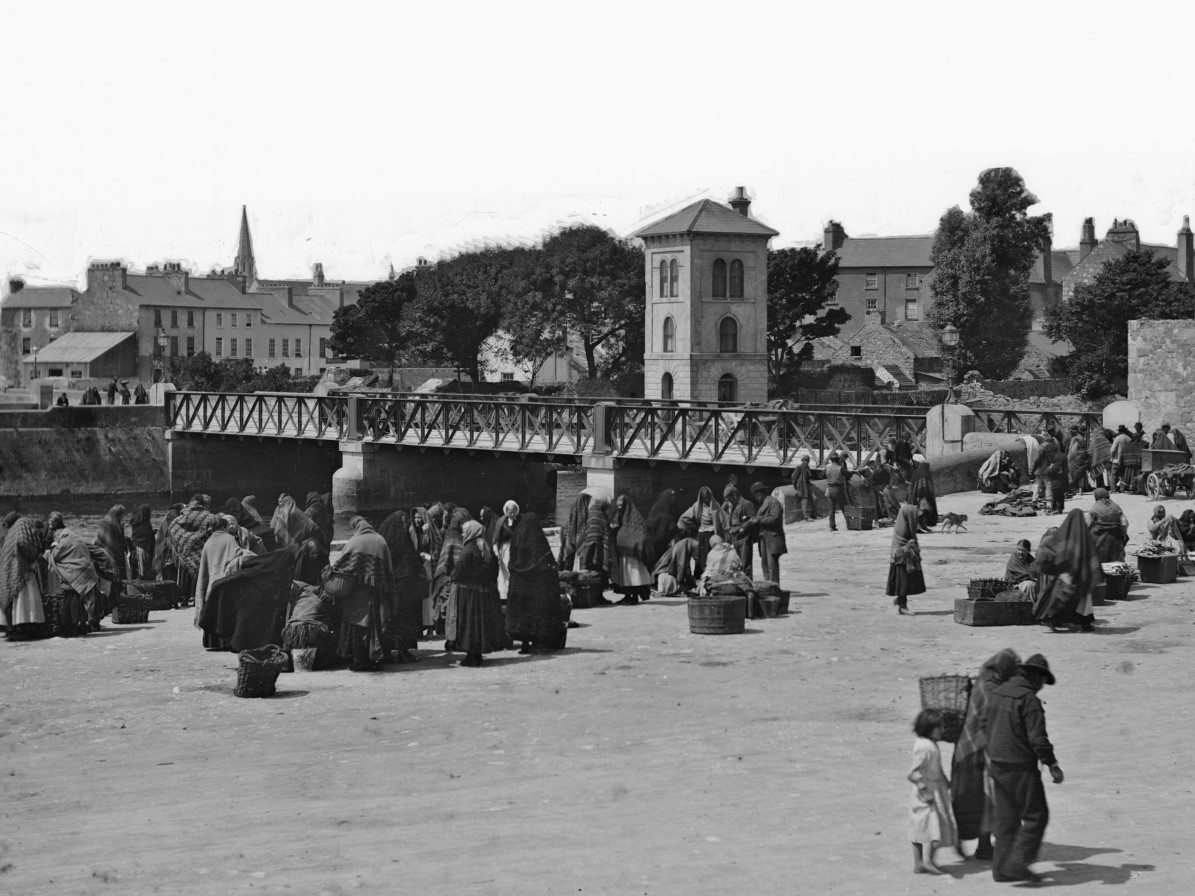 Both Michael and Annie Lohan were also early activists with the Galway branch of the Gaelic League, Michael serving as secretary, and both taught Irish in their respective schools. Their interest in the language movement at this time was reflected in their census returns for 1901 and 1911. Their given names, and those of their children, and surname are written in English (Lohan) in 1901, but in Irish (Ó Lócháin) in 1911.
The Lohan's first lived at Raven Terrace, with Annie's shopkeeper father, before moving to Nun's Island and then to St Brendan's Terrace in Wood Quay. Apart from John, Michael and Annie had seven other children: Elizabeth Margaret or Eilís (born 1900); Evaline Mary or Eibhlín (1904); Mary or Máirín (1905); Sarah Frances or Síghle (1907); William Gerard or Liam (1910); Ita (1912); and Michael Christopher (1913).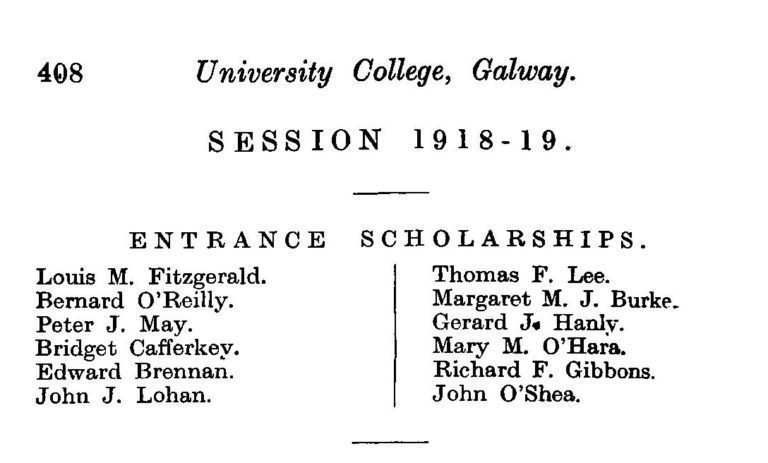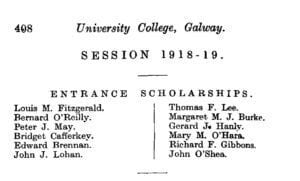 John Lohan was educated by his father at Bohermore national school, and afterwards attended St Mary's College, Galway. In 1919 he secured a Galway County Council Scholarship to University College Galway, where he studied engineering.
Lohan was attached to the Galway City Company IRA during the war of independence (1919–1921). Following a shootout at Galway railway station on 9/10 September 1920, during which Black-and-Tan Constable Edward Krumm and an IRA Volunteer John 'Sean' Mulvoy were killed, Krumm's revolver was captured and stored at Lohan's house at St Brendan's Terrace, Wood Quay – it is currently on display at Galway City Museum.
Lohan took the anti-treaty side in the ensuing civil war. He and several other Republicans were at McHugh's public house on the Tuam Road, near Galway, on the afternoon of 24 September 1922. They were surprised by members of the Free State Army, who shot Lohan dead. Afterwards, the Connacht Tribune reported:
'A most distressing tragedy occurred at Killeen, a few miles from Galway, on Sunday afternoon during a round-up of irregulars by National troops operating from the city, as a result of which Mr. Jack Lohan, a youth of twenty-two, the son of Mrs. Lohan, of Wood Quay, the principal teacher of the Claddagh National Schools, was fatally wounded.
Early in the afternoon a party of twenty-five National troops on cycles, armed with rifles and revolvers, went out in the direction of Killeen, on the Tuam road. A short distance from the city they arrested two men – James Furey, of Oranmore, and James Fahy, of Kiltulla, Athenry. These were sent back to Galway as prisoners.
The troops then proceeded to McHugh's public-house at Killeen. It is stated that a number of irregulars were standing about the house, and others were inside it. The National troops came upon them before they could realise their presence, dismounted, and -called upon them to halt. Most of the members of the body halted, and six other prisoners were taken.
Young Lohan failed to halt, and made a dash for liberty. He was repeatedly called upon, and a number of shots were fired over his head. Thereupon, the troops took aim, and he fell shot-through the body.
Word was immediately conveyed to Galway, and the ambulance was despatched to the scene; but before its arrival the poor lad had passed beyond all human aid. He only lived about fifteen minutes after the shooting.
The body was conveyed back in the ambulance to the Galway County Infirmary, where it remained until six o'clock to-day, when it was removed to the Cathedral. A considerable concourse followed the remains, and the coffin was covered with wreaths.'
In the aftermath, an official report was issued by the Free State Publicity Department: 'On Sunday, September 24, a cyclist patrol of National forces was proceeding from Galway under orders. Three miles from Galway, at McHugh's public-house, Killeen, they came upon a body of men, some of whom were in the house; others lolling outside. The troops had got to within about fifty yards of the men before they were sighted. The men ran on the approach of the troops, but when called on to halt, they did go, with one exception. This man, John Lohan, of Wood Quay, Galway, continued to run despite repeated challenges. Shots were fired over his head, but he still ran. He was then fired on and hit. He only lived about ten minutes. A fully loaded Webley revolver was found on the body. Lohan had been for some time an engineering student at University College, Galway. He was a very active member of a column of irregulars operating around Galway, who have been responsible for the blowing up of several bridges.'
On 27 September, Thomas 'Baby' Duggan, OC of the anti-treaty IRA in the Galway area, issued a conflicting report of the incident: 'I have seen the official report issued by the Publicity Department of the Free State Army, Railway Hotel, Galway, with reference to the shooting of Engineering Lieut. John Lohan at Killeen on Sunday last, in which they state that he continued to run, despite continued challenges to halt. This statement is false to the marrow. Lieut. Lohan was never called upon to halt. Only four shots were discharged, the first two of which hit Lieut. Lohan, who immediately fell. No shots were fired over his head as a warning to halt. A number of young persons who were in the vicinity at the time of the shooting, including several young ladies, knelt down beside Lieut. Lohan's remains and commenced to recite the Rosary. The late Lieut. Lohan was an old member of the Irish Republican Army, and did admirable and able work in the Special Secret Service Department for No. 1 Galway Brigade in the days of the British Black-and-Tan Terror. In the present campaign [civil war] he did much serviceable work for the Republic, and while the Republic lives, the name of Jack Lohan will never die' (Connacht Tribune, 30 September 1922).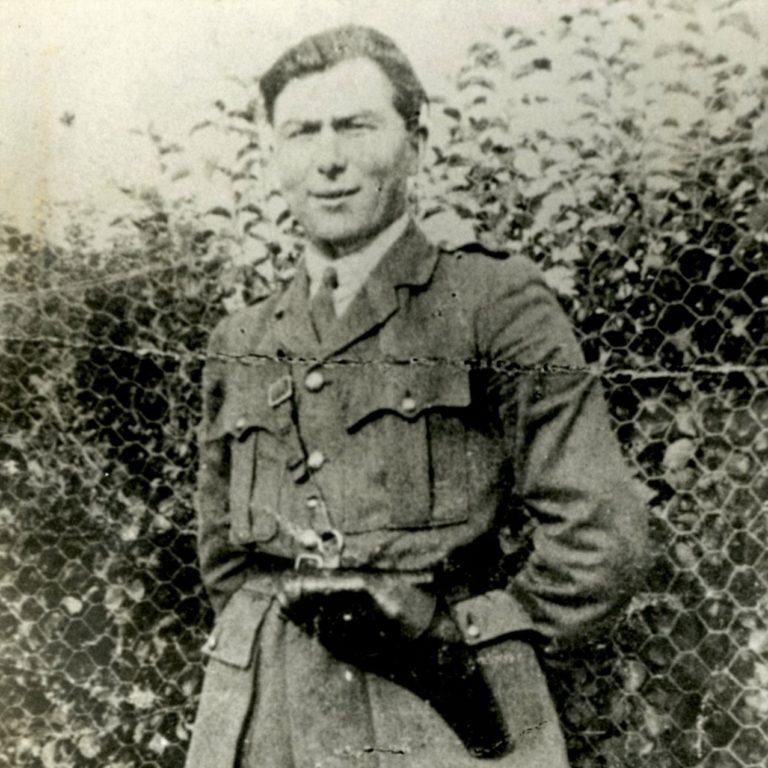 On the night after the shooting, Republican prisoner Dick MacDermott penned the following ode, entitled 'To Jack Lohan', from Galway Jail.
You've gone the long, lone journey, Jack acushla,
You've left sad hearts where once was naught but cheer,
Oh, God in Heaven! grant your broken mother
True solace in a loss so hard to hear.
We miss you as a friend and as a comrade;
We do not weep; we know you are at rest
Safe in the arms of Jesus and His Mother,
And walking in the columns of the blest.
Almighty Father! pour Your choicest blessings
In great profusion on his saintly head –
Oh, Jack asthore! ten thousand hearts tho' bleeding
Are praying for our own angelic dead.
John 'Jack' Lohan is buried in New Cemetery, Bohermore, Galway. He is remembered on the Castlegar republican monument on the Tuam Road – 'An Caiptín Seán Ó Lócain'.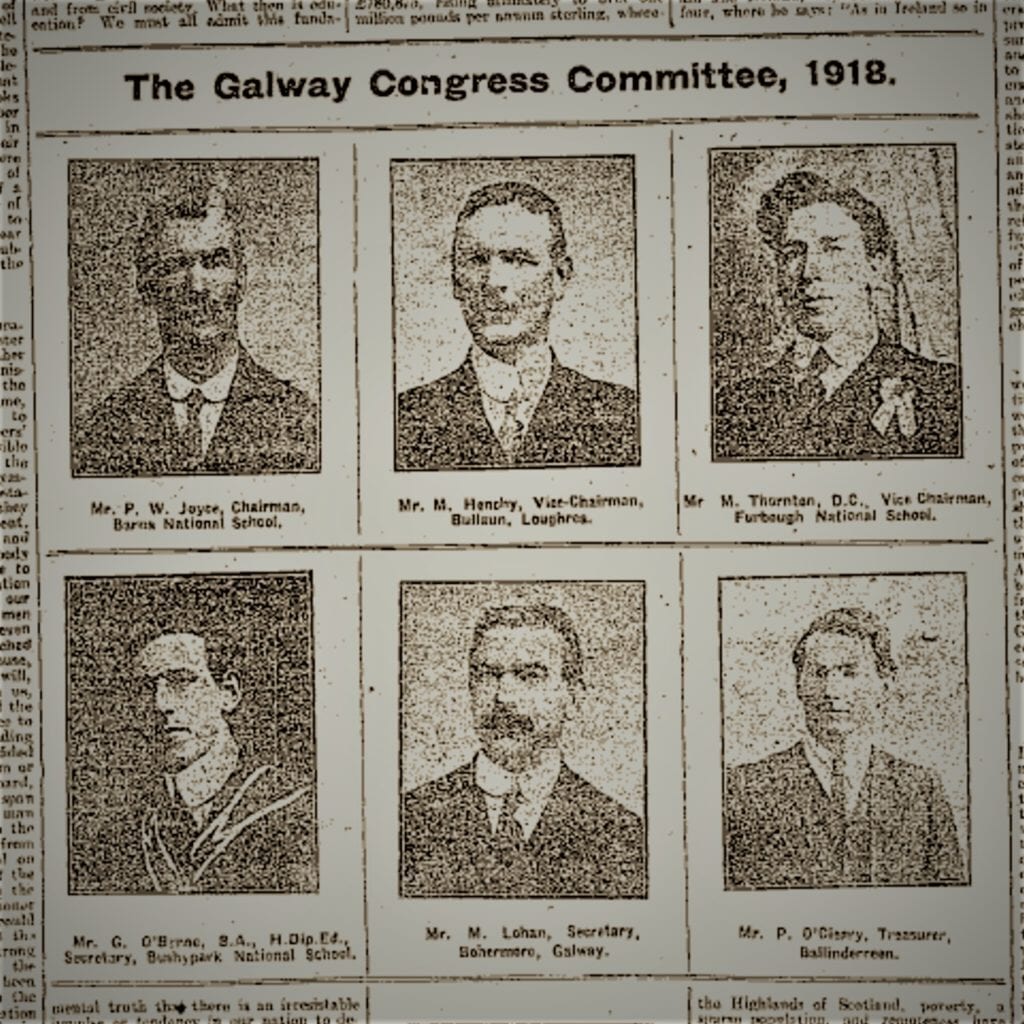 ---
For more articles on Galway's revolutionary history browse the museum BLOG or visit the Revolution in Galway, 1913-23 exhibition.