This collection of postcards of the Spanish Arch and the Fishmarket have been generously donated by Dermot Greene on behalf of the Greene family. Dermot's grandfather was Peter Greene who was Mayor of Galway for a number of years from 1954 to 1960. The Greene's family home was Greene's Fishmarket pub next to the Spanish Arch. The pub was opened in the late 19th century by Colman Greene from Carna. They also sold other goods such as tea, sugar and candles often as provisions for boatmen going out fishing. The Greene family had trawlers and fishing boats of their own at the Claddagh and were fish merchants too. The pub was run by Colman's son Peter after him and his grandson Colman after that.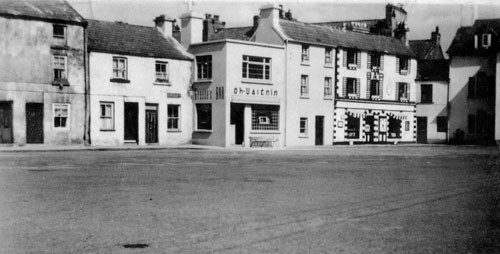 Over a number of decades Dermot collected Galway Spanish Arch and Spanish Parade postcards to give to his father Colman when visiting Putney, London where Colman lived. It was always Dermot's intention to donate the collection to Galway City Museum for the public to enjoy and for future historians to explore.
Below is a selection of postcard images from this new Greene collection currently held in the stores at Galway City Museum.  The full collection will be made available in the 'Collections' database on the museum website, in due course.
SIGN UP to the museum mailing list to keep updated on all museum developments.
Further reading:
Galway Advertiser article about Peter Greene's pub