Soroptimist International of Galway recently donated a collection to Galway City Museum, which includes their chain of office and minute books dating back to the 1950s.
Soroptimist International is a global volunteer movement of women, who work together to transform the lives of their communities at local, national and international level, and who strive to educate, empower and enable women and girls to reach their potential. Soroptimist clubs exist in more than one hundred and twenty countries worldwide. Their members are involved in projects aimed at ending poverty, eradicating abuse and hunger, providing education for all, achieving gender balance and protecting the environment.
Soroptimist International of Galway was established in 1956, but by 2005 found itself unable to continue as a fully functioning club and closed.  The word "Soroptimist" is derived from the two Latin words: 'soror' meaning sister, and 'optima' meaning best and is interpreted as "the best of sisters".
From its inception the Galway club contributed significantly to life in Galway, becoming actively involved in local projects and providing financial aid in some cases.  Annual projects included support for organisations such as the Kidney Unit at Merlin Park Hospital, Our Lady's Boys' Club, the St. Vincent de Paul Society and the Social Services. The club donated annually to the Augustinian Order for the Youth Centre in Tagaste House, and also to the Little Sisters of the Assumption for their projects for young unemployed girls. Individual members also helped with after-school activities in less advantaged communities.  Financial support for all the various projects came from members' subscriptions, sponsorship from various organisations, private donations, and various fund-raising activities.
The friendship element is very important within Soroptimism. Every Soroptimist is welcome to attend a Soroptimist meeting in any club in any part of the world. In addition, friendship links are established with other clubs, both within and across federations. SI Galway had friendship links with clubs in Belfast, Poole in the UK, Whitefish, Montana in the USA, Kobe-Higashi in Japan and Marseille in France.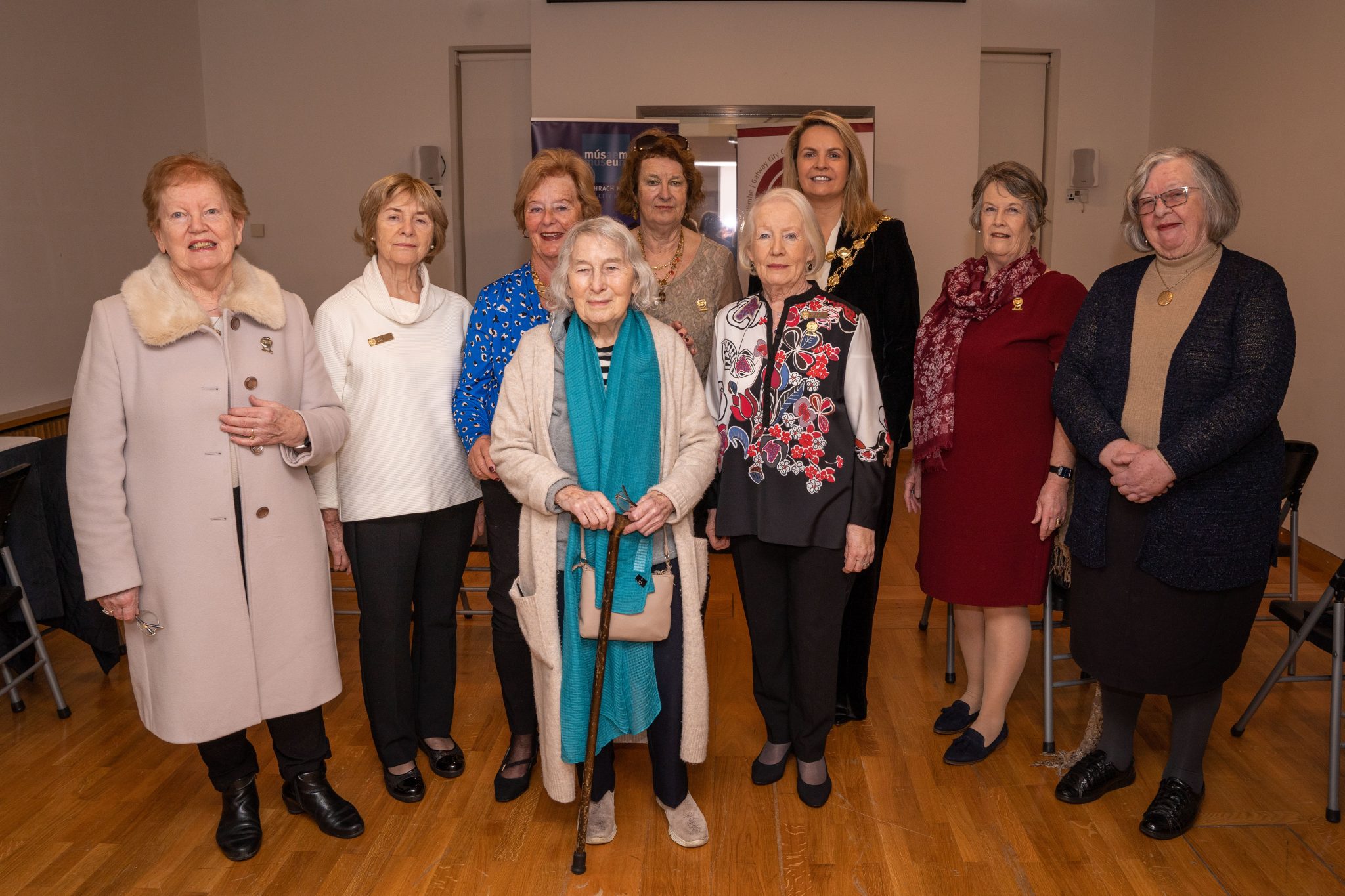 In addition, regular meetings of SI Republic of Ireland facilitated exchange of information and ideas among Irish Soroptimist clubs. SI Galway sent delegates to every national meeting. Conferences and conventions of SIGBI and of Soroptimist International provided another opportunity for members from different clubs and countries to meet, exchange ideas and establish friendships. Many Galway members attended international meetings, and SI Galway also hosted both national and international meetings and conferences.
Galway City Museum is very grateful to Soroptimist International of Galway for this very generous donation.
The Museum is open Tuesday to Saturday, 10am-5pm.  Current exhibitions include War of Friends, Borderland, MONUMENT; Keepers of the Gael | Caomhnóirí na nGael; Revolution in Galway, 1913-23; The Wild Atlantic – Sea Science; The Galway Hooker and The Claddagh: A Triumph of Unconscious Beauty.  There is no booking required and admission is free.
Browse the rest of the Galway City Museum collection HERE.
Photos: Boyd Challenger