A brand new model depicting Traveller culture has been installed at Galway City Museum thanks to funding received from Galway City Council and Creative Ireland.  The model was created by Crowley Model Makers.  Irish Travellers, or Mincéirí, are a traditionally nomadic ethnic minority indigenous to the island of Ireland. The barrel-top wagon was the traditional home of nomadic Traveller families and is now a symbol of Traveller culture.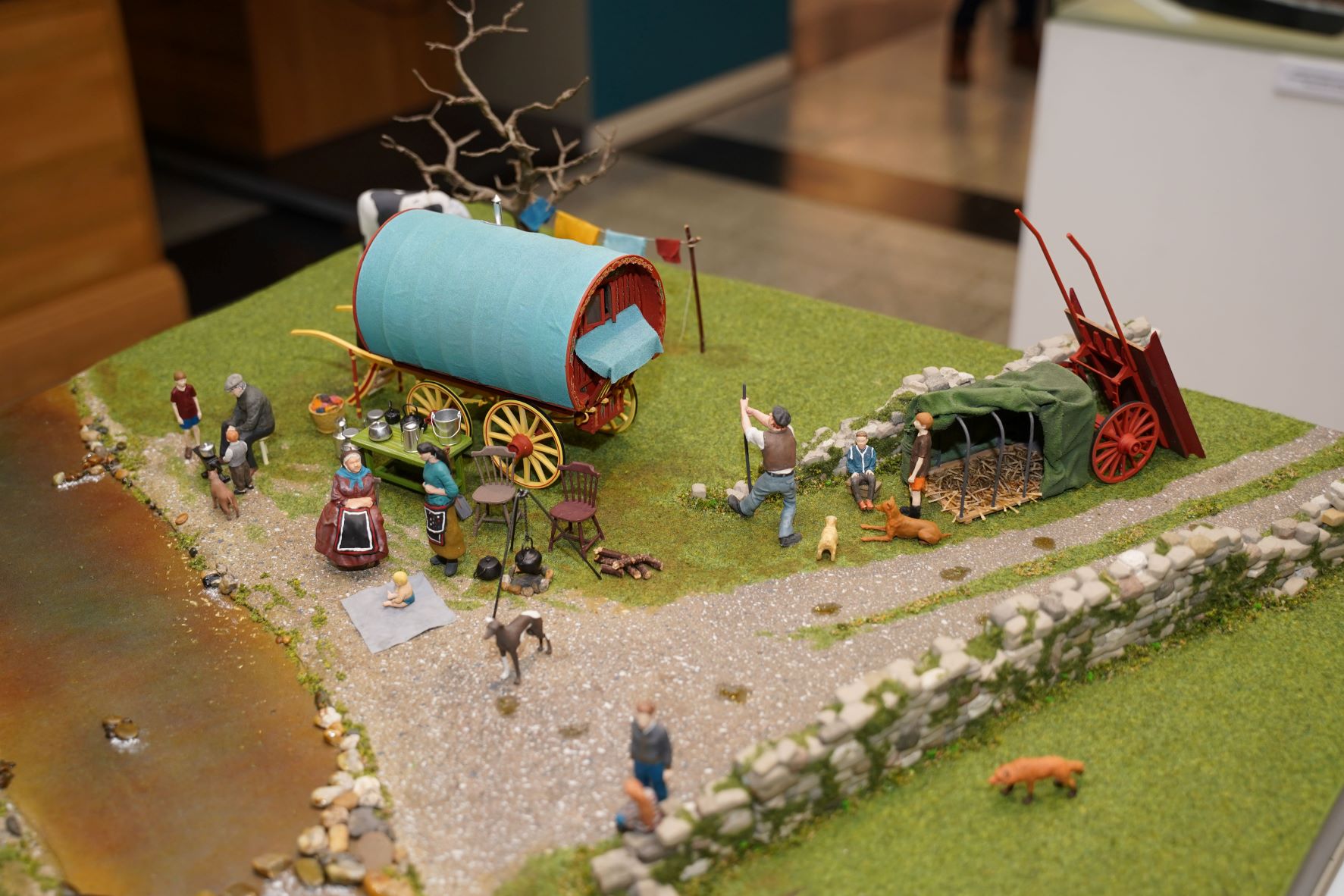 The structure consisted of a waterproof canvas, drawn over hooped timber-sheeted frame, and secured to a flat timber base. At the front of the wagons, shafts were used to attach horses, with a rack on the back to hold items while travelling. The interior of the wagons generally contained beds, dressers, and a stove, although at times cooking was done outside. Yellow, red and green were among the popular colours found on barrel-top wagons, and each wagon was decoratively engraved and carved.
Though beds were a feature of the interior, if there was no room within for larger families, members often slept outside in tents. These tents usually consisted of tarpaulin or canvas sheets draped over hooped iron wire or willow branches and held down at the edges by large stones. The floor of the tent was usually taken up by mattresses made up of hay, straw, or bracken.
Visitors to Galway City Museum can view the model in all it's intricate detail in the museum foyer.  Plan your VISIT now!
Photos: Boyd Challenger