Galway City Museum will reopen its doors on Tuesday 18th May at 10am.  Visitors will have access to both the ground floor and first floor galleries.  The second floor will remain closed until the new Sea Science exhibition works have been completed.  Admission remains FREE but TICKETS will be an essential requirement. By visiting the museum website, www.galwaycitymuseum.ie or Eventbrite at www.eventbrite.com , visitors can book tickets from one of four daily time slots, 10am; 11.30am, 2pm and 3.30pm. Tickets will need to be presented as a printout or on your mobile phone at the main entrance.  Visitors are asked to review the museum's reopening guidelines when making their booking.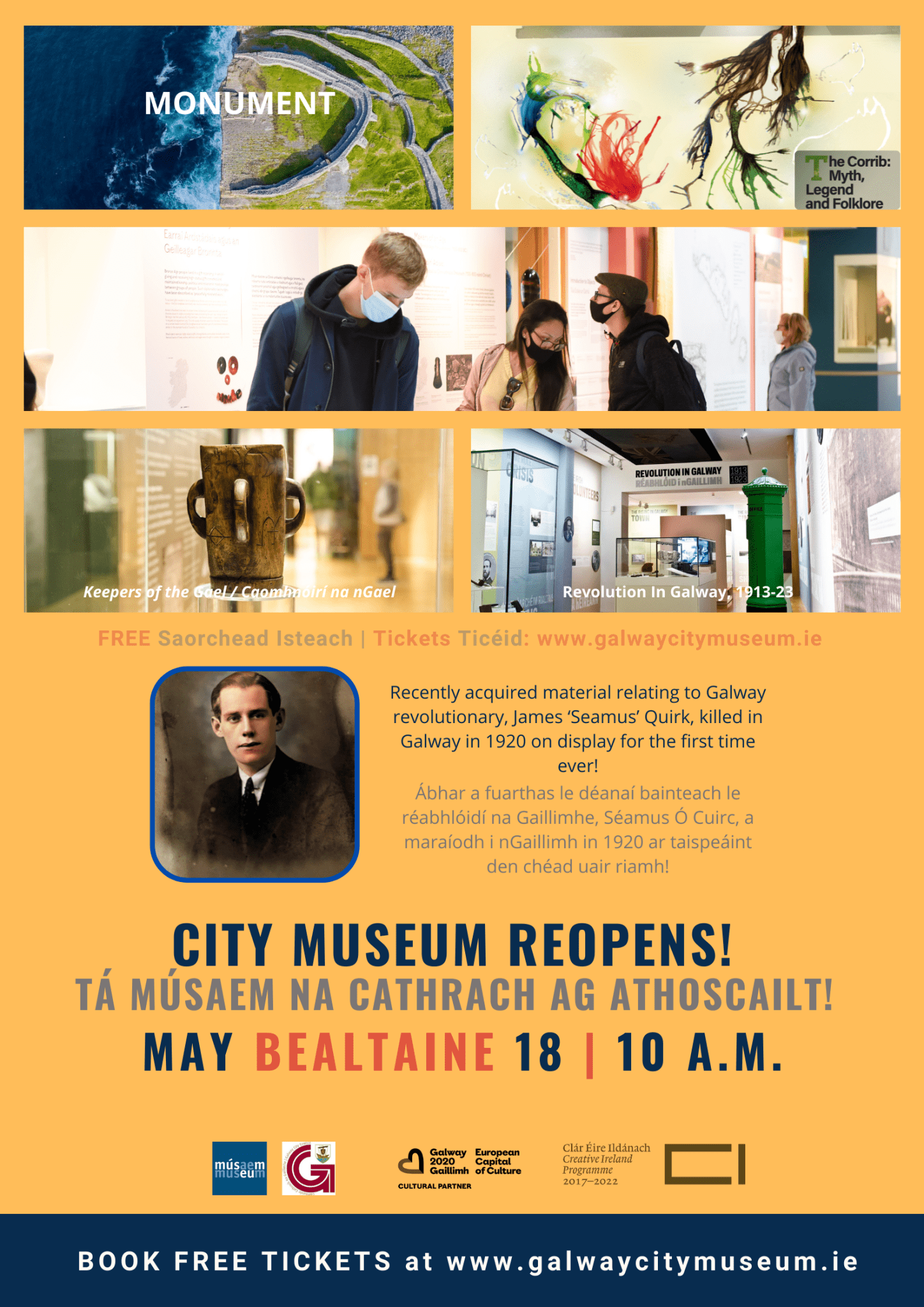 Among the inspiring exhibitions which will be open for viewing are MONUMENT developed in partnership with Galway 2020, former European Capital of Culture; The Corrib: Myth, Legend & Folklore; Caomhnóirí na nGael / Keepers of the Gael and Revolution in Galway, 1913-1923 showcasing recently acquired material relating to Galway revolutionary, James 'Seamus' Quirk, killed in Galway in 1920.
RECENT ACQUISITIONS DISPLAYED
On display for the first time ever, when the museum reopens, will be the recently acquired material which belonged to James 'Seamus' Quirk.  Among them a handkerchief which according to the family, he had on him the night he got shot. Visitors will also be able to see the stole that was reputedly used by Fr. Michael Griffin to administer the last rites to the fatally wounded James Quirk.  The stole was worn around the priest's neck.  Fr. Griffin was himself shot and killed only two months later.  These new additions to the Revolution in Galway, 1913-1923 exhibition were kindly donated by the Quirk and O'Callaghan families, Cork.
Book your free ticket by going to the homepage of this website and clicking on BOOK TICKET. Plan your visit today and come make new memories at Galway City Museum!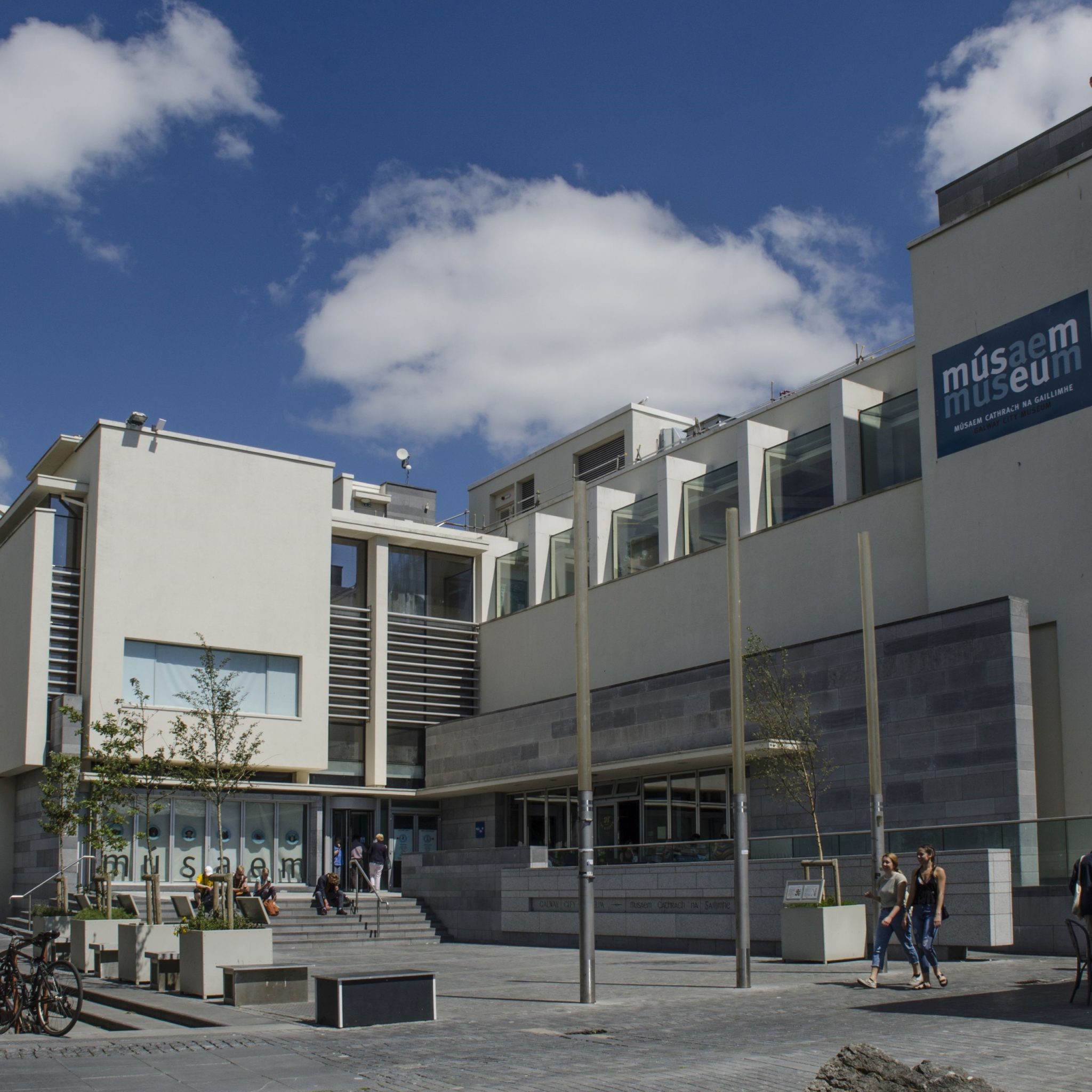 For any further information contact museum@galwaycity.ie or phone +353 (0)91 532 460.  Stay posted on future developments by subscribing to the museum mailing list at galwaycitymuseum.ie or by following museum social media channels.