Galway City Museum along with facilitator, Georgina Edziwa, have been engaging with a number of individuals seeking asylum and refuge in Ireland, and residing in Galway.  The resulting outreach project records the migrant's journey and explores their personal stories through keepsakes brought from their homeland or objects that make them feel at home in Ireland.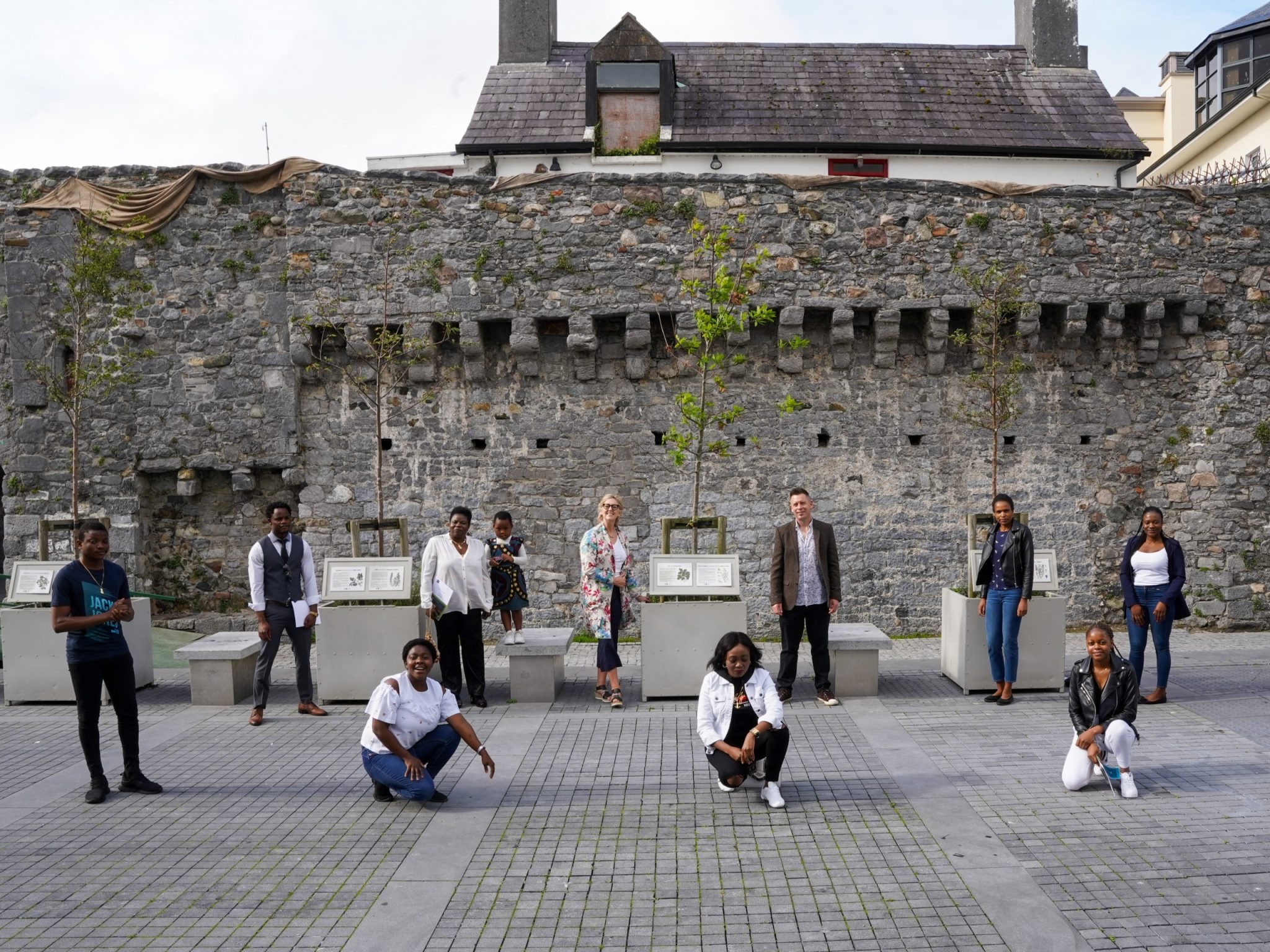 The stories now feature in an illustrated booklet published by Galway City Museum which will be distributed to local schools and libraries. In addition to the publication the Keepsakes online exhibition will go live on this website on Thursday 30th September.  Visitors to the museum will see a small selection of these keepsakes on display in the museum foyer. Galway City Museum hope to have a full gallery exhibition on Keepsakes at some point next year as part of their 2022 Exhibitions Programme.
Galway City Museum are very grateful to the Communities Integration Fund 2020 for supporting the project.  They are equally thankful to the ten individuals who participated so generously and agreed to share such personal stories.
Director of Galway City Museum, Eithne Verling said "The team at the Galway City Museum are delighted to be part of this important project – Keepsakes. We see it as a unique opportunity to be curators of new histories that tell of personal stories, challenging journeys, fascinating narratives".
Project coordinator, Brendan McGowan of Galway City Museum added: "Keepsakes are physical connections to a remembered past. Their value is often measured in terms of their power to evoke deliberate or involuntary memories and a range of emotions. For migrants, asylum seekers and refugees, who leave their homeland to start anew on foreign soil, keepsakes can become even more potent. They help the custodian to remain connected to their home and past. As a nation of migrants ourselves, it is something to which we can relate."
Despite the pandemic restrictions, Project Facilitator, Georgina Edziwa managed to carry out interviews with participants both online and in person where possible. As a migrant Georgina was able to identify with many of the participant's stories.  This is what she had to say about the whole experience:
"The project allowed cultural exchange in the migrant community, as I worked with people from a vast range of backgrounds. Everybody has an untold story to share, and to be given the opportunity to share gives a sense of relief and make someone feel less alone. The project taught me that we all hold memories in different ways; the project enlightened me to appreciate small things in life, not to be quick to judge, to respect people's actions at a particular time, and to give an ear to someone as they might wish to share what their hearts hold." – Georgina Edziwa, Project Facilitator.
This is what some of the participants had to say at the launch of Keepsakes on Saturday 25 September at Galway City Museum:
"I was happy to share my story. I am excited that  the project allowed me to showcase the common ground we share with lreland: the Jazz on the Lake festival vs the GIAF. I love festivals. My story is out there and l'm thrilled that l am sharing it with the world!" – Precious
"I am happy to be part of this project and proud of myself to be displayed in museum. It's a lifetime opportunity, l really appreciate it.  A wonderful experience it was." – Arthor
"Am happy, so very happy to be part of this project. Thank you very very much." – Peju
The Keepsakes booklet is available by request at the museum reception.  It will also be made available to download free of charge from the online exhibition on this website.
---
PHOTOS: Boyd Challenger