Today, 24 May, is the centenary anniversary of the end of the Irish civil war.
In early 1922, the Irish republican movement split between supporters and opponents of the Anglo-Irish Treaty, Free Staters and Republicans, triggering a civil war that lasted from 28 June 1922 to 24 May 1923. Known in Irish as Cogadh na gCarad (war of friends), the conflict began without a formal declaration of war, ended without settlement, caused around 1,500 deaths, and left the Free State bitterly divided and on the verge of bankruptcy. The civil war contradicted the old proverb ní buan cogadh na gcarad, 'a war between friends doesn't last'. The resulting division and bitterness led to the foundation of two parties, pro-treaty Cumann na nGaedheal (later Fine Gael) and anti-treaty Fianna Fáil, that would dominate Irish politics for a century.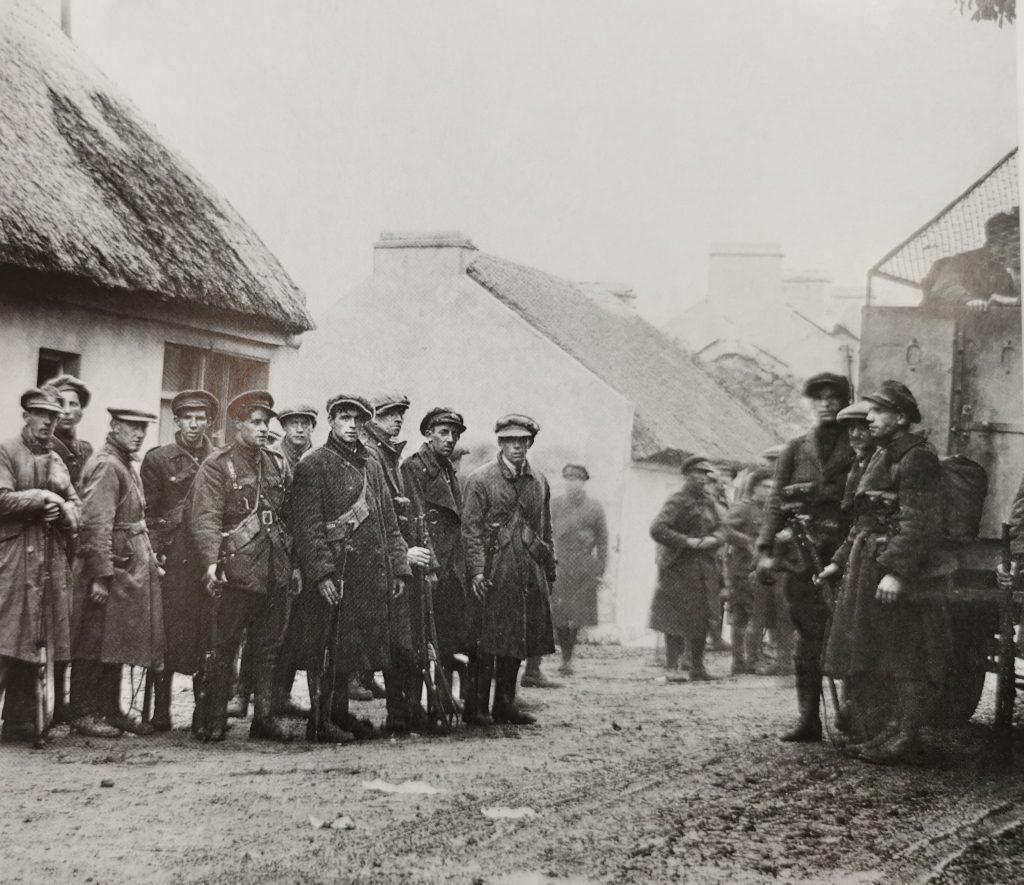 Although there were atrocities committed on both sides, by international standards of the time, the number of casualties (around 1,500, including 81 state executions) was relatively low. In 1918, following its independence from Russia, a civil war took place in Finland, a country with a similar population to Ireland. More than 36,000 people lost their lives within six months; the majority were executed or died in prison camps. Many leaders of the Irish revolution were lost to the civil war, and afterwards – despite IRA orders 'to live and die in Ireland' – many disillusioned Republicans emigrated. Historian Michael Hopkinson wrote: 'at times the conflict resembled a vendetta on a national scale. In such a small country there was a horrible intimacy about the war.' Galway writer Micheál Breathnach summed up many people's view of the conflict when he wrote: 'I would rather draw down a big black curtain on that period and put it out of my memory altogether if I could.'
The civil war exhibition at Galway City Museum is entering its final few days.  'War of Friends, 1922 – 23: The civil war story of Pádraic Ó Máille and Liam Mellows' features rare photographs and personal objects belonging to Ó Máille and Mellows. The exhibition was funded as part of Galway City Council's Decade of Centenaries Programme 2022 and the Department of Tourism, Culture, Arts, Gaeltacht, Sport and Media.  It will remain in situ until 3pm on Saturday 27 May, admission is free.
PHOTO: Free State troops in Claregalway, July 1922. © George Morrison Photographic Collection. Courtesy of the National Library of Ireland.