As part of Galway City Museum's Decade of Centenaries series this article takes a look at the departure of D Company Auxiliaries from Galway city one hundred years ago today.  On 19 January 1922, D Company of the Auxiliary Division of the Royal Irish Constabulary, which had been headquartered at Lenaboy Castle on Taylor's Hill, departed Galway City. The Connacht Tribune reported that they 'left Galway on Thursday by the 2.25 p.m. train for Beggar's Bush Barracks . They were accompanied from Lenaboy to the railway station by the bands of the 17th Lancers and 4th Battalion Worcestershire Regiment, and a detachment of 100 members of the R.I.C., under the command of County-inspector Sidley (in the unavoidable absence of Divisional Commissioner Cruise) from Lenaboy to the railway station. They got a mixed reception from the crowd' (21 January 1921). Their wives and relatives, the Connacht Tribune reported, had left Galway the previous weekend.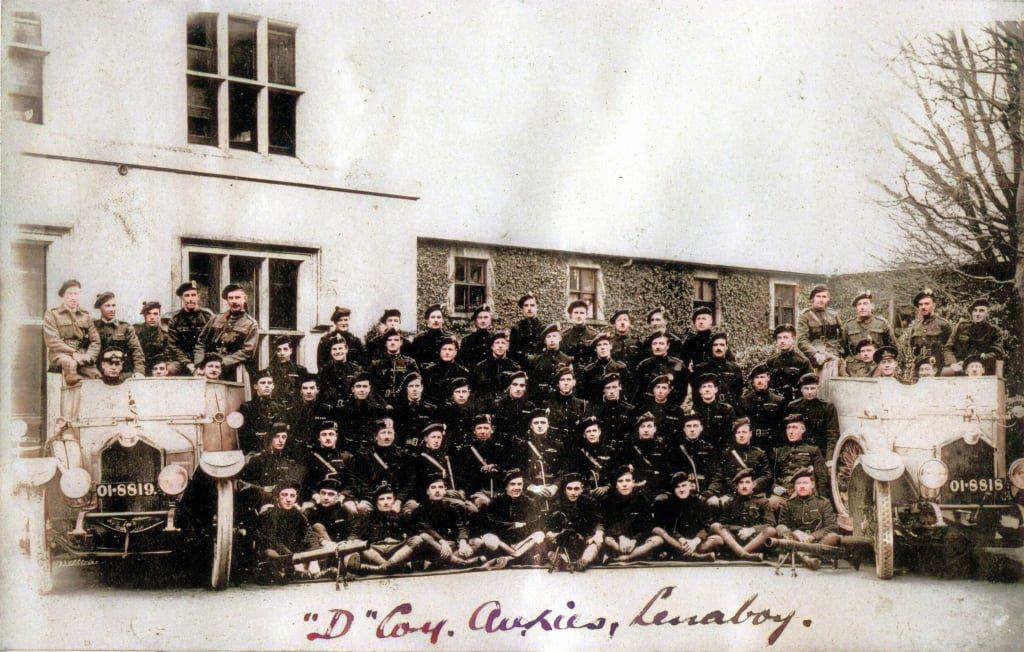 Recruited from July 1920, the Auxiliary Division of the Royal Irish Constabulary (ADRIC) was a mobile paramilitary police force comprising ex-officers from the British Army and Royal Air Force recruited to combat the Irish Republican Army (IRA), to restore British authority in 'disturbed areas,' and to revive police morale. Self-styled 'Tudor's Toughs' (after 'police advisor' Major General Henry Hugh Tudor) but widely known as the Auxiliaries or the 'Auxies', ADRIC was commanded by Brigadier General Frank Percy Crozier. Dressed in distinctive uniforms and operating semi-independently of the RIC, they numbered about 1,500 men in the field at any one time and were concentrated in areas of high IRA activity.
Described as 'seasoned and tough fighters', the Auxiliaries were an effective counter-insurgency force, but quickly earned a reputation for ill-discipline and drunkenness; one Auxiliary turned IRA spy, John Charles Reynolds, would claim that 'some were very good and about 10% were bad eggs'.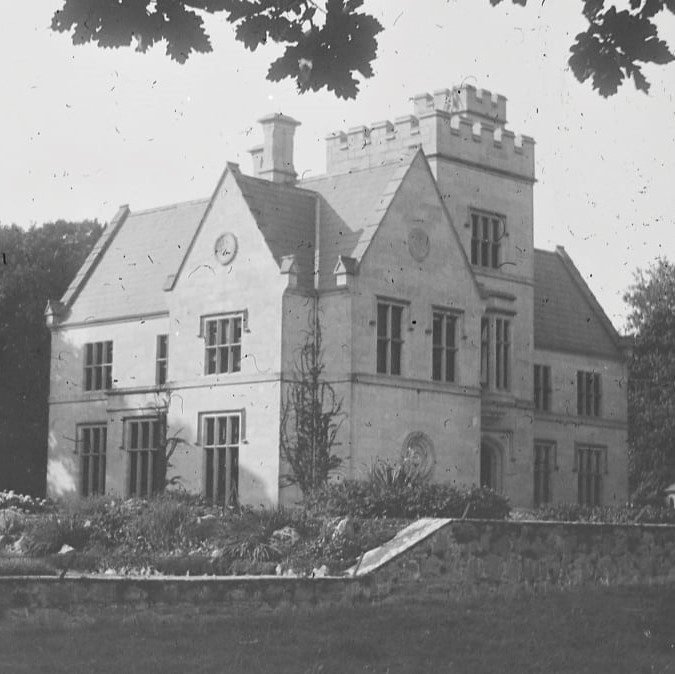 D Company had arrived in Galway in the autumn of 1920 and were billeted at 'The Retreat' on Revagh Road in Salthill, which had been commandeered from Patrick Moylett, and Lenaboy Castle on Taylor's Hill, commandeered from David Godfrey Syme. Over the next fifteen months, the company would earn a notorious reputation in Galway and further afield.
According to historian Pádraig Óg Ó Ruairc, D Company were responsible for half the number of Irish 'disappeared' by British Crown forces during the War of Independence, including Fr Michael Griffin of Galway (abducted on 14 November 1920, and found six days later), Pat and Harry Loughnane of Shanaglish (arrested on 26 November 1920, and found ten days later) and Michael Tolan of Ballina, Co. Mayo (handed over to D Company on 5 May, and discovered in June). These four men were later discovered in shallow graves; the corpses of the Loughnanes and Tolan showed that they had been subjected to prolonged and gruesome torture. Members of D Company were also involved in the extra-judicial killings of IRA commandants Michael Moran of Tuam (24 November 1920) and Louis D'Arcy of Headford (24 March 1921) while in custody. They were also implicated in the killing of Eileen Quinn of Corker (1 November 1920), a heavily pregnant mother of three, who was shot and mortally wounded from a passing lorry in the days after an IRA ambush at Castledaly.
Top L to R: Eileen Quinn (née Gilligan, 1895-1920) of Corker.  Courtesy of Eileen Quinn. Fr. Michael Griffin (1892-1920) of Galway.  Colourised by Brendan McGowan. Louis D'Arcy (1897-1921) of Headford. Colourised by Brendan McGowan.  Remains of Harry Loughnane (1898-1920) of Shanaglish.  Courtesy of Irish Military Archives.
On 18 January 1921, a large party of IRA volunteers from Annaghdown, Castlegar, Claregalway and Cregmore ambushed eleven members of D Company travelling by Crossley tender from Galway to Headford at Kilroe; there were no fatalities but ten Auxiliaries were injured, four seriously.
The departure of D Company from the city, one of the tangible outcomes of the Anglo-Irish Treaty, concluded one of the blackest chapters in the history of Galway. In the aftermath, officers and cadets of the University College, Galway, Training Corps IRA took possession of Lenaboy Castle.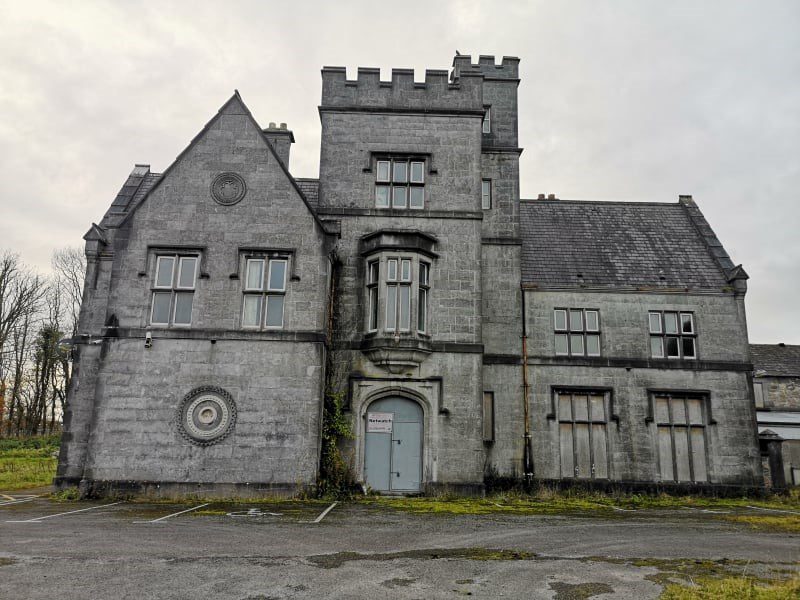 Top L to R: Lenaboy on Taylor's Hill from an OS map of 1872.  Letter from Major General Henry Hugh Tudor referring to the 'magnificent service rendered to the Empire by the Auxiliary Division of the Royal Irish Constabulary' and encouraging enlistment to overthrow 'the gang of assassins who call themselves the Irish Republican Army', Yorkshire Post and Leeds Intelligencer, 6 December 1920. 
This article is part of a series researched and written by Brendan McGowan as part of the Museum's Decade of Centenaries series. If you have any further information about these photographs please leave a comment or contact Brendan by email at museum@galwaycity.ie
---
Browse Revolution in Galway, 1913-1923 exhibition or book your FREE ticket HERE and come visit Galway City Museum in person.