Corrib Beo have collaborated with a number of different community groups to create the new exhibition, Corrib Shores: These Are Our People, which will be on display in the museum Education Room from 13 August 2023 until 20 September 2023.  This community-led exhibition celebrates eleven men and women from around the Corrib shores who have made a significant footprint in society during their lives, maybe not setting the world on fire, but creating a spark that mattered, be it locally, nationally or internationally. Today we feature Seanchaí, Tomás Laighléis (Thomas Lawless).
Thomas Lawless (1895–1984)
Traditional Storyteller
Seanchaí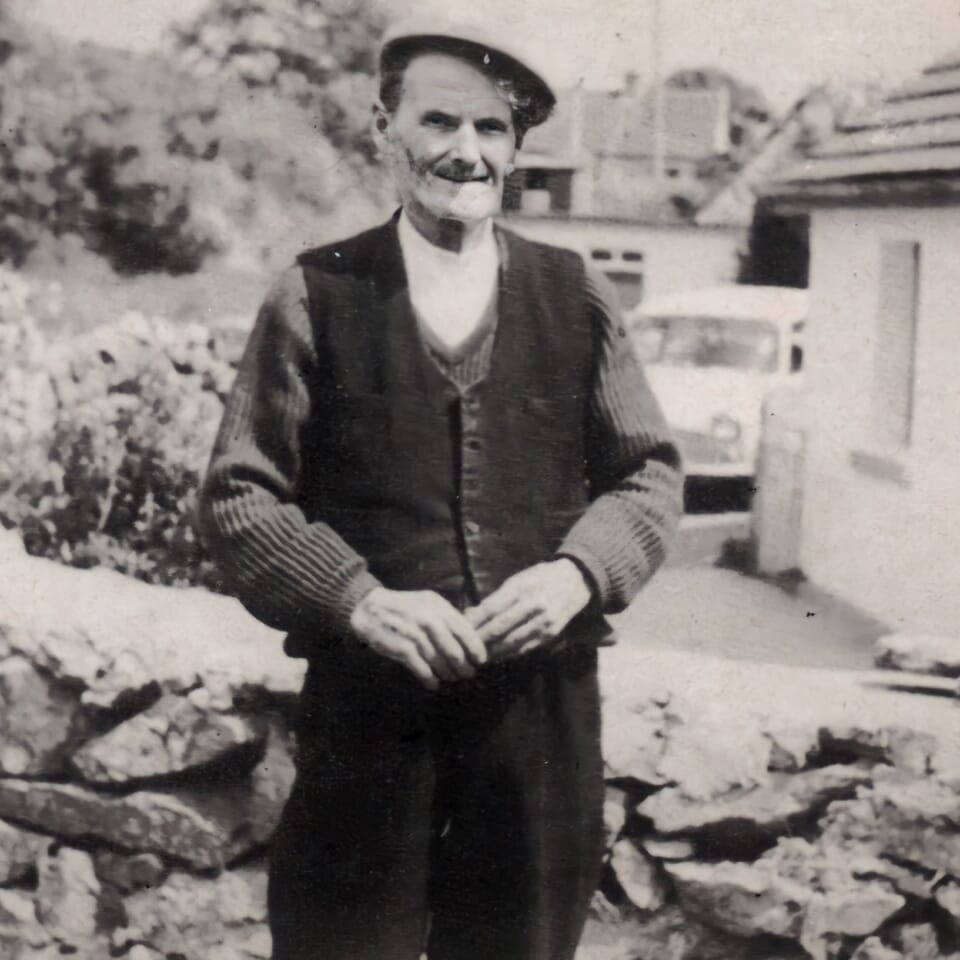 Tomás Laighléis (Thomas Lawless), was born and died in Menlo on the edge of the River Corrib. Though he only received a basic education at Menlo national school, he had a remarkable sense of observation of his native area. Guided by Professor Tomás de Bhaldraithe, he wrote Seanchas Thomáis Laighléis (Lore of Thomas Lawless, 1977). The book vividly describes the social history of the area from 1780 to the 1980s. It recorded religious events, salmon poaching and flour stealing when hunger struck. He chronicled the behaviour of the wildlife of the area but was at his best when describing the gatherings of men on Sundays around the large stones, hallowed meeting places, to discuss local and world affairs.
Menlo Residents