Corrib Beo have collaborated with a number of different community groups to create the new exhibition, Corrib Shores: These Are Our People, which will be on display in the museum Education Room from 13 August 2023 until 20 September 2023.  This community-led exhibition celebrates eleven men and women from around the Corrib shores who have made a significant footprint in society during their lives, maybe not setting the world on fire, but creating a spark that mattered, be it locally, nationally or internationally. Today we feature Uilleann Piper, Martin O'Reilly.
Martin O'Reilly (1829–1904)
Blind Uilleann Piper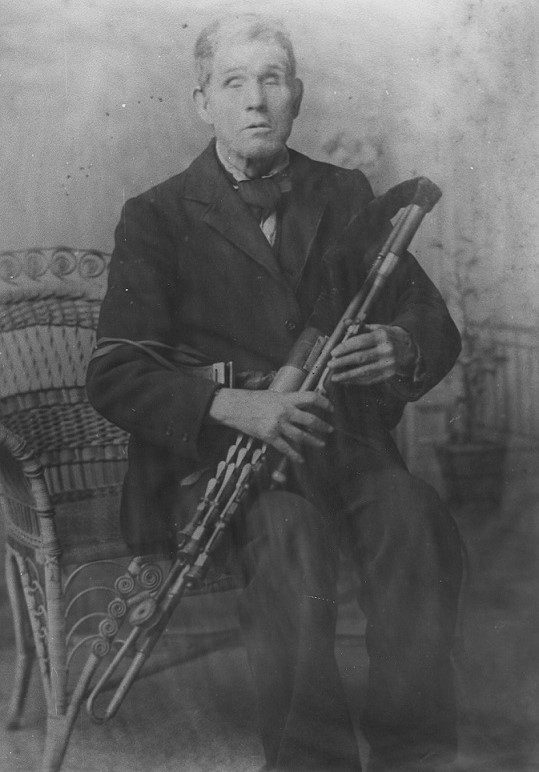 An extraordinary man and gifted uilleann piper, Martin O'Reilly was born in Galway city and operated a small dancehall in Sickeen (St Brendan's Avenue). Although blind from birth, Martin became a much sought after entertainer of his day. His wonderful talent was highly acclaimed in newspapers. His selection of tunes captured the emotion of his audiences everywhere. He fired them up with stirring and forceful versions of tunes, including 'Brian Ború's March'. It was reported that he left places throbbing with so much spirit that he could have led his country men into battle. Sadly, Martin died in the Gort Poorhouse in 1904, without the acknowledgment he deserved. His death-bed request was to ask for his beloved pipes.