Corrib Beo have collaborated with a number of different community groups to create the new exhibition, Corrib Shores: These Are Our People, which will be on display in the museum Education Room from 13 August 2023 until 20 September 2023.  This community-led exhibition celebrates eleven men and women from around the Corrib shores who have made a significant footprint in society during their lives, maybe not setting the world on fire, but creating a spark that mattered, be it locally, nationally or internationally. Today we feature Margaret 'Peig' Tierney (1938-2016).
Margaret 'Peig' Tierney (1938–2016)
Pioneering Garda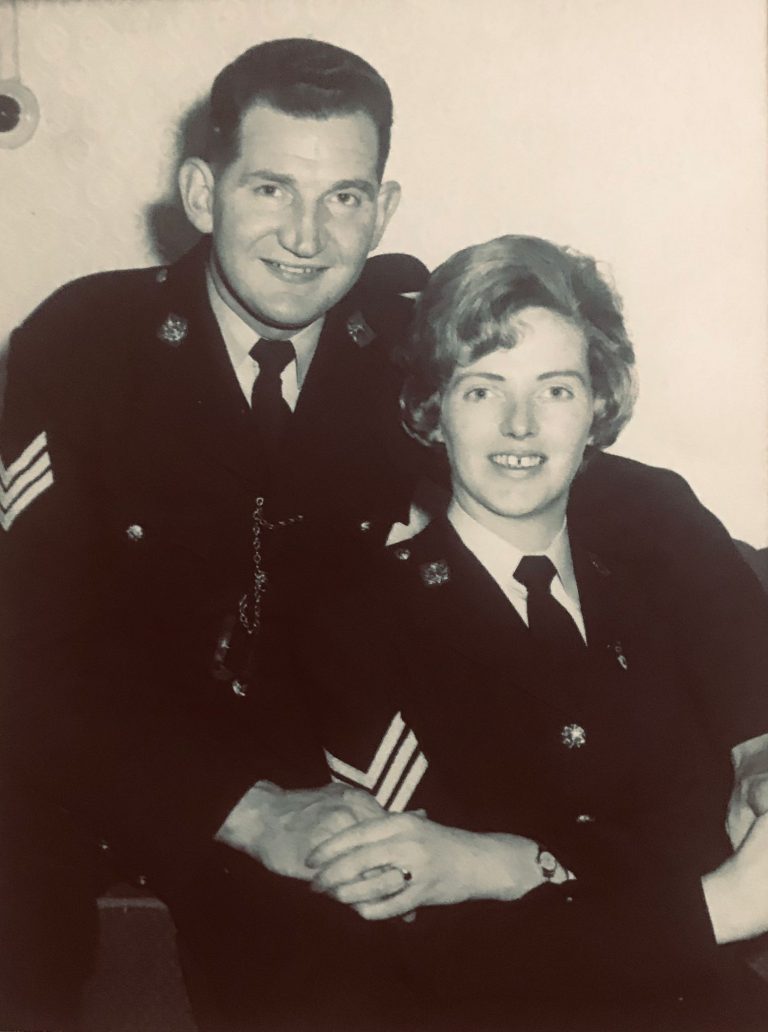 Born in Oughterard, Margaret 'Peig' Tierney was one of five children of John and Annie Tierney of Bridge Street. She joined An Garda Síochána in July 1959, becoming one of the first women to join the force. She and eleven other applicants were chosen from 178 women who had replied to an advert in the media requesting applications from women. They were assigned to the Dublin Metropolitan Division at Pearse Street. While stationed there, Peig was promoted to Sergeant.
Peig became the first female sergeant in Limerick when she and four other female Gardaí were posted there in 1965. She married Detective Sergeant Michael Brown the same year and had to leave the force because of the 'marriage bar'.