Every week we shine a light on a different object from our collections that you may not have seen before.  This week we are delighted to announce that we have recently received funding from the Heritage Council to undertake conservation work on a Victorian wedding collection.  It was kindly donated to the Museum in 2019 by a granddaughter of the owner, Annie Shorten (nee Woods).  Galway City Museum are very grateful to the Heritage Council for financing the specialist care works required to ensure this wonderful 120 year old collection is preserved for many more years to come. 
The collection includes a wedding dress and accessories which belonged to Galway born Annie Woods. Annie, whose address is listed in the records as 'Bayview, Salthill, Galway' was born in 1869 to Elizabeth (1836-1919) and Samuel Woods (1812-1894), a postmaster. She married Benjamin Shorten of Rockfort House, Upton, Co. Cork on 5 June 1900 at the Methodist & Presbyterian Church, Victoria Place, just off Eyre Square, Galway.
Their wedding photograph shows Annie wearing the two-part wedding dress comprising a silk skirt and bodice. A second matching silk bodice in the collection was used for the evening wear.  The collection also includes cream leather gloves, silk stockings, wedding shoes and lace accessories. Queen Victoria (queen of the United Kingdom of Great Britain and Ireland 1837–1901) who married in 1840 is credited with the idea that special attire was worn on the wedding day and with the popularity of the white wedding dress. Before 1840, brides wore a variety of colours including red, pink, blue, brown, or even black.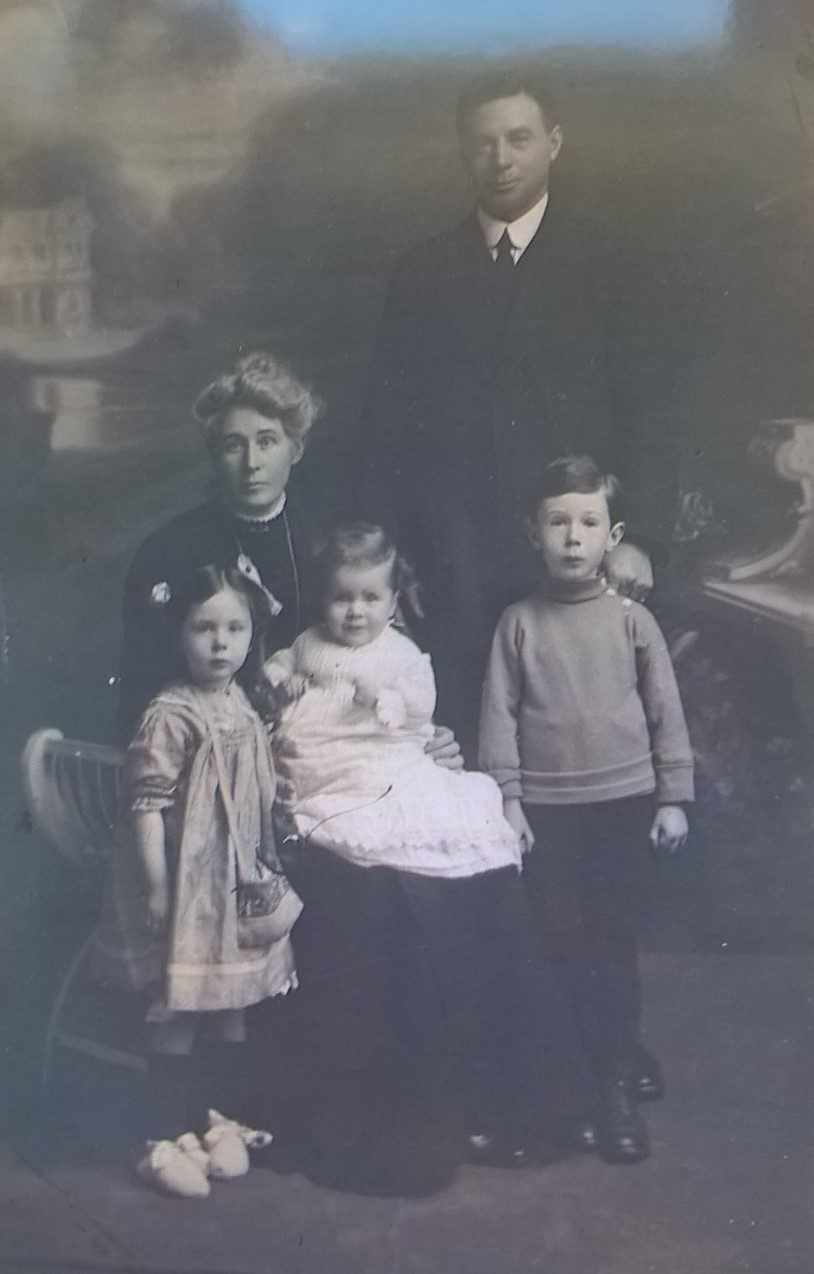 During 1900/1901 Annie and Benjamin moved to Dublin and they are listed in the 1901 census as living in 115 Tritonville Road, Sandymount, Dublin 4 where Benjamin was a commercial traveller.  By the 1911 census, they have two children, Richard born in 1908 and Eileen born 1920.  A third child, Myrtle was born in 1912.  While still living in Dublin in 1922, Annie contracted pneumonia and died on 4 January. Benjamin moved to England and founded the Bedford Plough ad Engineering Company.  He re-married in 1924 and died in England in 1945.
This conservation project has been funded by the Heritage Council through their Community Heritage Scheme 2021.

Go to Collections to browse more objects from Galway City Museum.
---
Reference: