Every week we shine a light on a different object from our collections that you may not have seen before.  This week we have a ticket for a U2 gig in the Seapoint Ballroom, Salthill, Galway held on Fri 9th of May 1980 and a letter from their promotion company stipulating what their requirements were to be. 
U2 went on to be arguably Ireland's most successful (and famous) band and are still one of the world's richest touring bands. However in 1980, U2 were only starting out, having formed in 1976 and had just released their debut album 'Boy'. This is reflected in the price of the admission ticket which was just £2 (£1.50 in advance) and the band fee of only £400.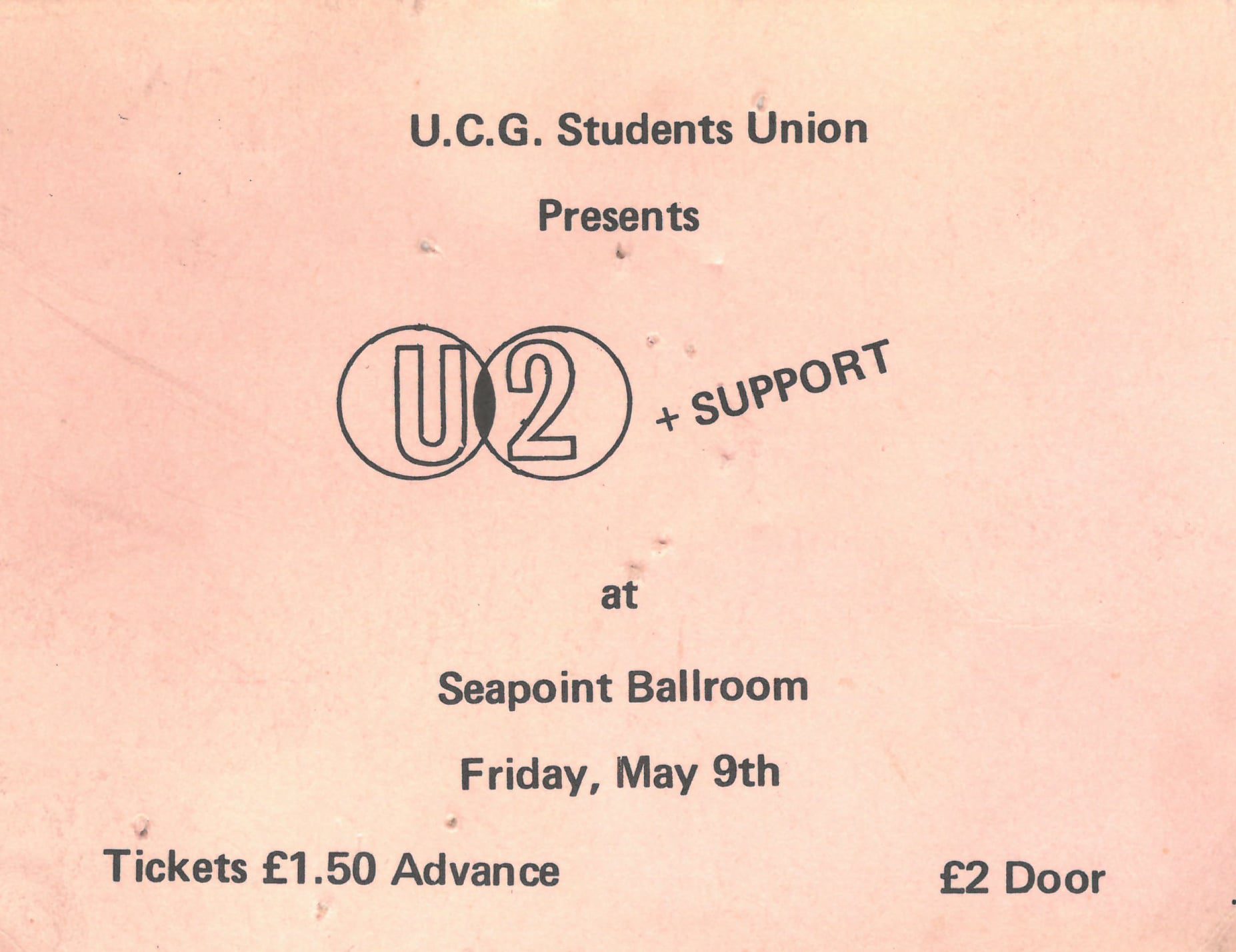 The gig, organised by the UCG Students Union, was held in the Seapoint Ballroom, a well-known venue in Salthill where all the major showbands had played since the 1950s. The support act were The Fuze, a Galway new wave band and the set list included '11 O'Clock Tick Tock', 'Stories For Boys' and 'Boy-Girl'.
Their visit to the west was probably a memorable one. The following night, at their gig in the Town Hall at Ballina, Co. Mayo, on what was Bono's 20th birthday, a gang attacked U2's roadies, a chair was broken over Bono's back and Adam Clayton's glasses were smashed.
Who was to have known that this bunch of young rock pretenders whose backstage rider request consisted of sandwiches, beer and minerals would go on to be the biggest band in the world?