Every week we shine a light on a different object from our collections that you may not have seen before.  This week we have a collection of steam vocal inhaler jugs known as Dr. Nelson Inhalers.  This style of inhaler was invented in 1861 by Dr. Nelson for the treatment of chest infections and inhalation issues.  The inhalers would have originally included a mouthpiece with a bung inserted in the top.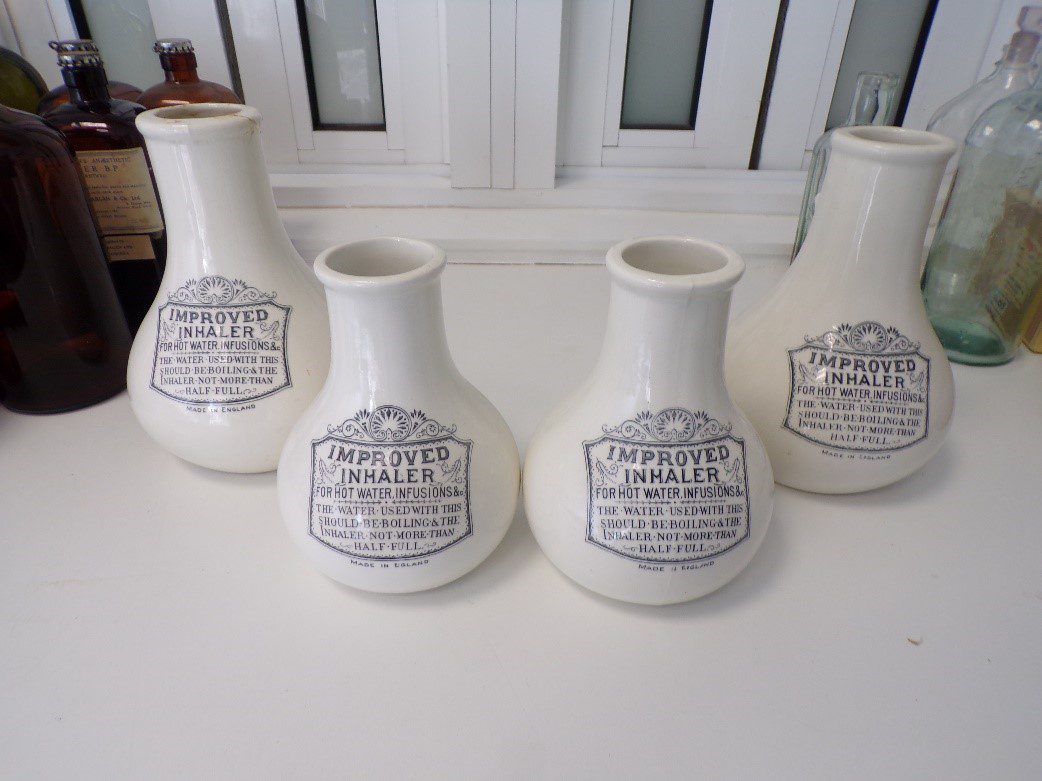 Unveiled at the conclusion of a meeting of the Royal Medical and Chirurgical Society  in 1861,  'Dr Nelson's Improved Inhaler' was a very important milestone in the evolution of the treatment of respiratory ailments in the modern era as it was affordable and suitable for self-medication.
These inhalers were the most popular and enduring and were still commonly used right up to and throughout the twentieth century. On occasion they are still used in the home today and are perfect for the treatment of blocked sinuses, flu and coughs. They were also used by singers and performers worldwide to hydrate the vocal folds and provide immediate relief from irritation or inflammation of the throat.
When using the inhaler the water should be almost boiling and the inhaler not more than half full. When infusions are required the ingredients should be placed in the inhaler first and boiling water poured onto them. The patient would inhale the steam directly from the glass mouthpiece. Among the types of infusions used were Friar's Balsam or oils such as Eucalyptus.
Go to COLLECTIONS to browse more objects.