Every week we shine a light on a different object from our collections that you may not have seen before.  This week we have branded paper bag from the Magdalen Laundry which was located on Forster St. Galway.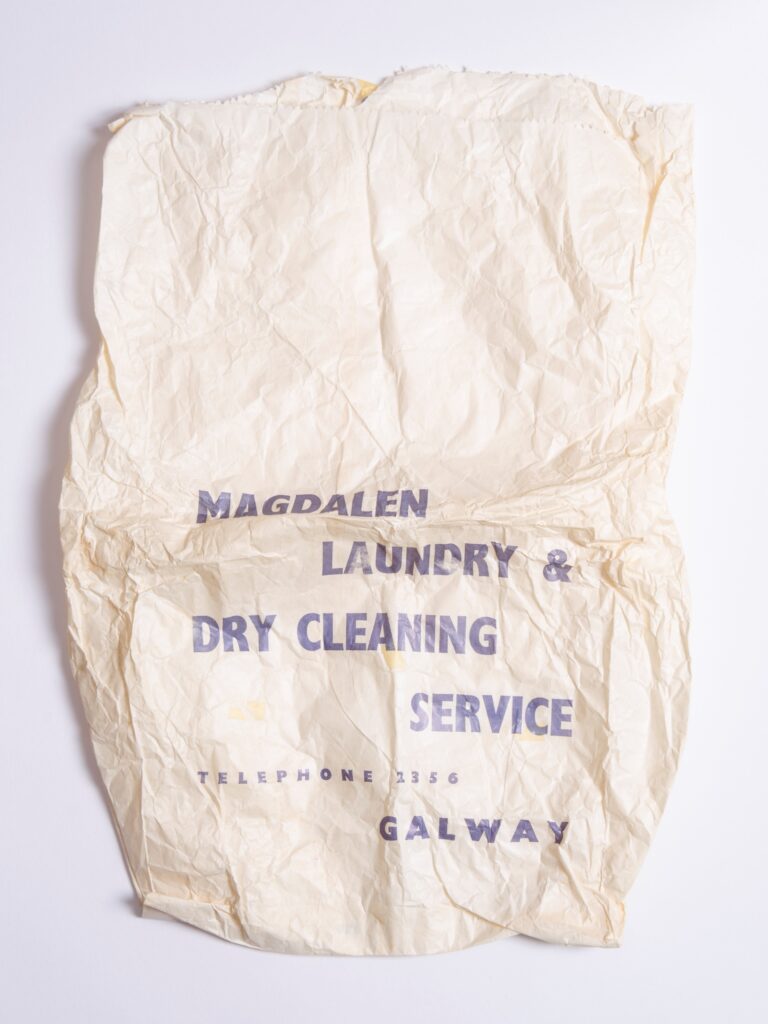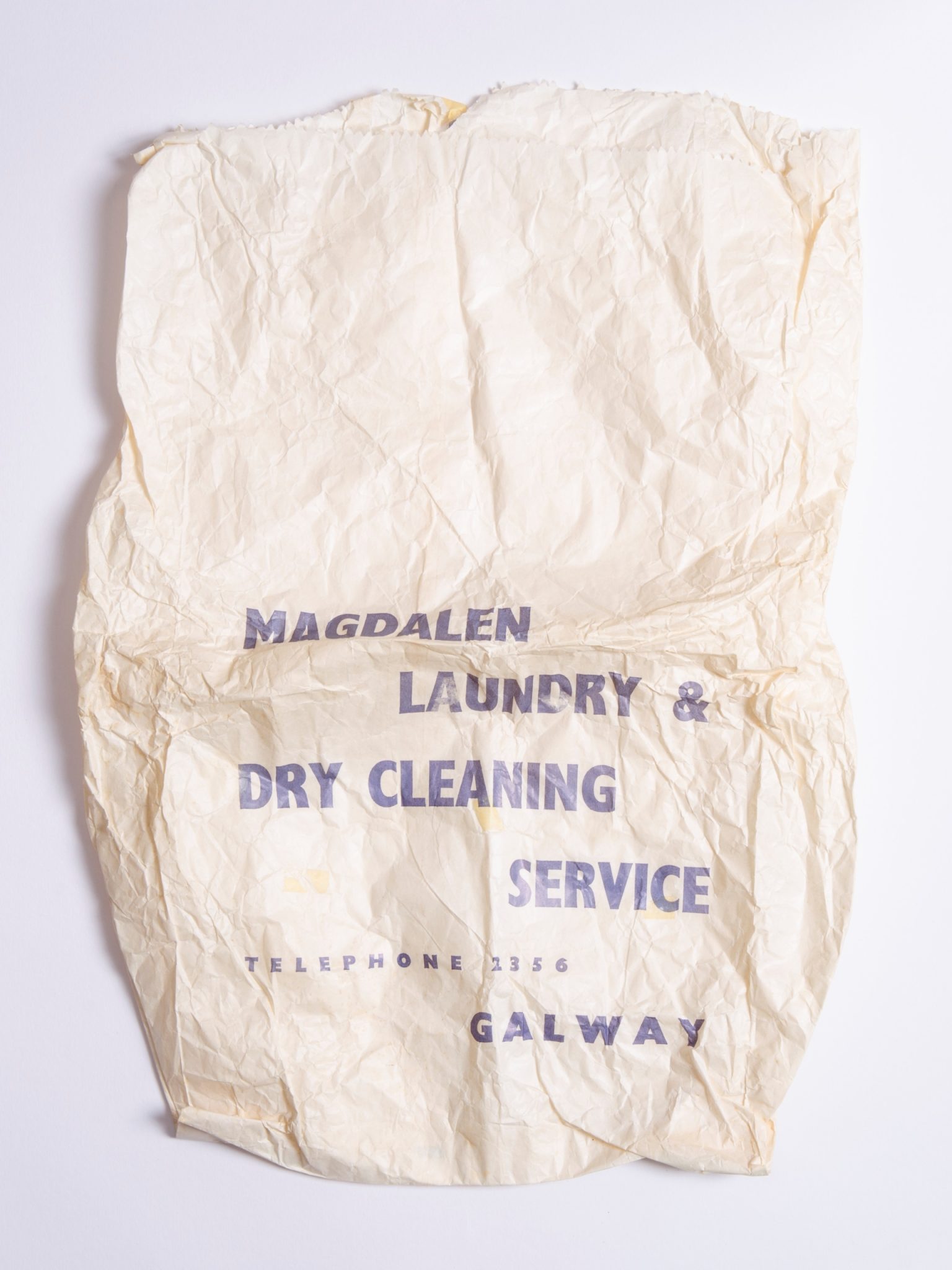 The Magdalen Asylum in Galway was founded originally by a Miss/Mrs Lynch in the 1820s and was managed by a lay society known as the Association of Ladies of the Saint Magdalene Society –these asylums were set up originally to house 'fallen women'. Following Mrs Lynch's death in 1854, the Sisters of Mercy became responsible for the operation of the institution, but, as a Diocesan Congregation until the 1970s, always under the direction of the Bishop of Galway. The original Magdalen Asylum located in Lombard Street was abandoned in 1870 and with the aid of a legacy was relocated to Forster Street. Exactly when the Magdalen Asylum became a commercial laundry is not clear (https://www.copegalway.ie/wp-content/uploads/2019/04/Magdalen-Women-of-Galway-BookletEd2.pdf .
The Laundry and living quarters at Forster Street were separate from the nearby Mercy Convent. The living quarters for the women who lived and worked there, generally unmarried mothers, included dormitories (at one point 3 dormitories), a kitchen, dining room, infirmary and recreation room. The site also included a Chapel and a farm across the road. The capacity of the Magdalen Laundry in Galway was approximately 110 and the occupancy varied from 110 in 1951, 73 in 1954 and 18 in 1984 ( Source ).
The laundry closed in 1984 and the laundry buildings were demolished in 1991 and the site was subsequently redeveloped as apartments.
Visit Collections to browse more objects.