Every few weeks we shine a light on a different object from our collections that you may not have seen before.  This week we have a Singer sewing machine. Singer sewing machines have a long and rich history, dating as far back as 1850. These beautiful machines have evolved over the years but still stand the test of time.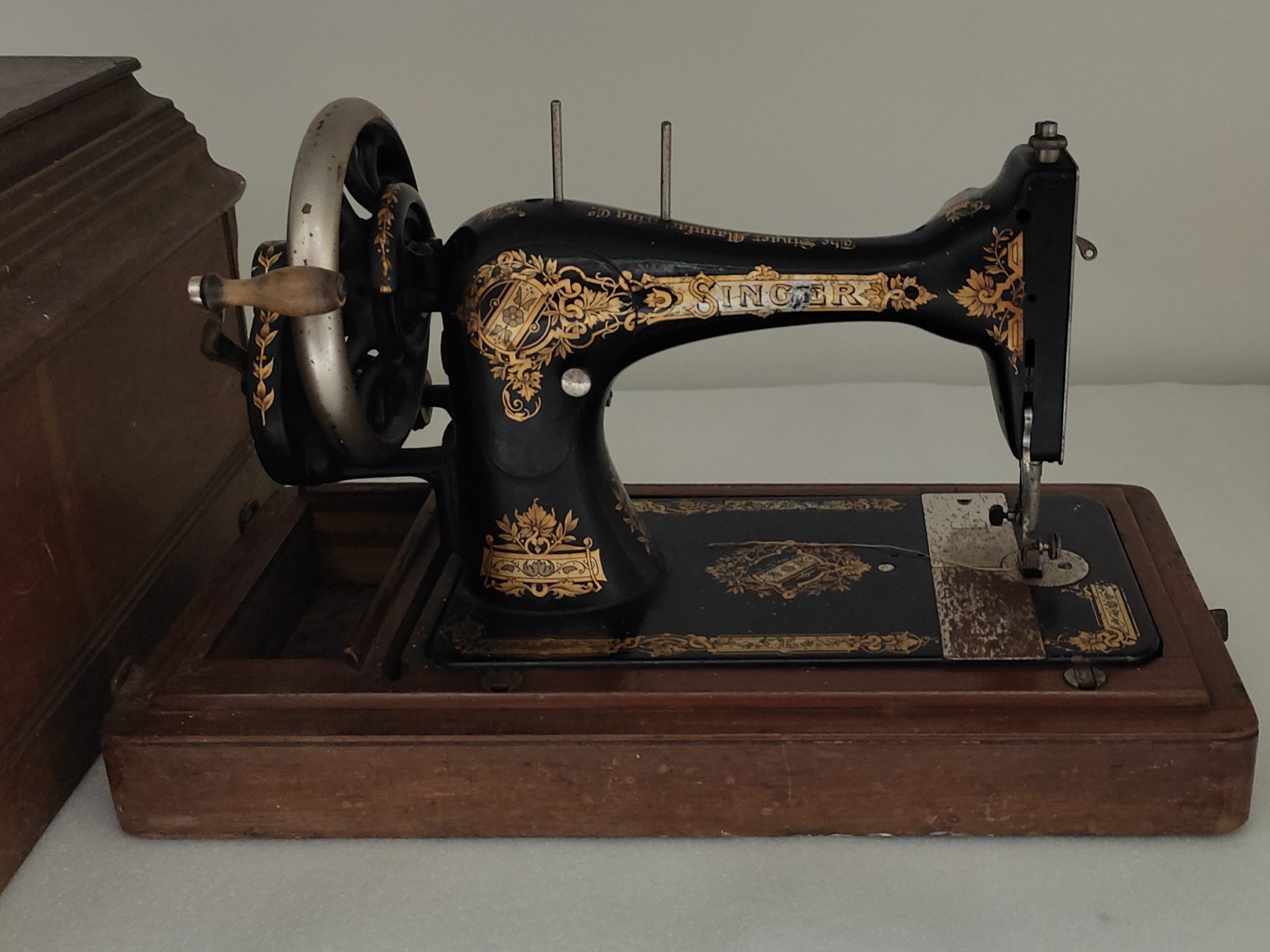 The Singer Company started off in 1850 after the invention by Isaac Singer of the world first practical sewing machine. The design was patented in 1851.  By 1855 the machine had won first prize at the World's Fair in Paris and was, in the same year, declared the world's bestselling sewing machine. By 1890 the company had captured 90% of the world's market for sewing machines, a remarkable achievement for a company after forty years in existence. It remains the bestselling brand of sewing machine to this day.
This particular model dates from 1886 and remains in good working order.  Its case is also fully intact and in great condition. This sewing machine belonged to and was used by the donor's grandmother who was born in 1880. The donor's grandmother had five children, one of whom was the donor's mother.  The donor maintains the thread used by his grandmother on this machine was sourced from a company in Westport called the Irish Sewing Cotton Company Ltd run by Charles and Jennie Hughes. The company started large scale production as part of the government's Control of Manufacture Act's Reserved Commodity Order passed in 1935 to secure the development of the sewing cotton industry in the west of Ireland. The company went on to be very successful.  This machine is an example of great craftsmanship having come from an era where clothes were made and repaired out of necessity to what some might argue is the throw-away culture of today.
Click HERE to explore more of the Galway City Museum collection.