Every week we shine a light on a different object from our collections that you may not have seen before.  This week we have a spandrel from a window from a building in Middle Street, Galway dating to the late 1400s – the spandrel is the roughly triangular space between two adjacent arches of a window – see sketch.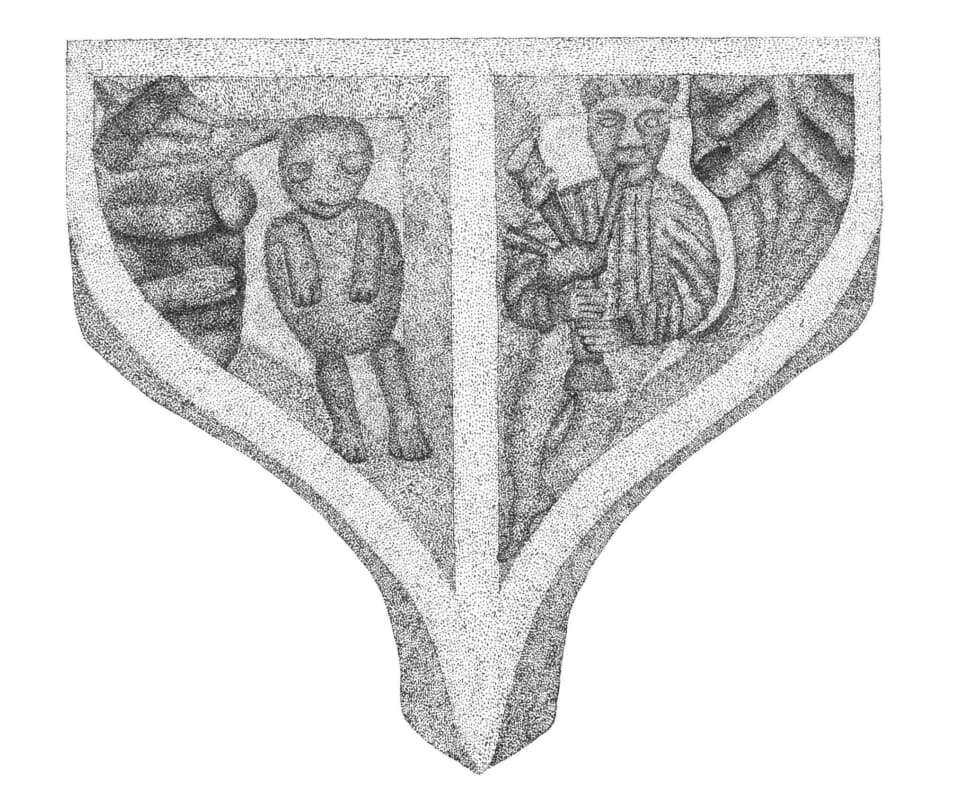 This example is decorated with carvings of a piper dressed in robes, foliage and a dog, which appears to be dancing or begging. Originally, the spandrel was probably painted in different colours to show the carved characters.  By 1500, most of the buildings in Galway town were constructed using stone, most likely locally sourced. Previously buildings were made using wood, but this meant they were susceptible to fire. This continuous threat and outbreaks of fire in 1412 and 1473 probably led to the decision to construct mainly from stone from then on.
John Dunton on his travels to Ireland in 1698 described the houses in Galway …'the houses of this town are all strongly built of stone, arched withinside and floored to the uppermost storeys with clay, except in some few houses where they use boards for flooring; the transoms to their windows are stone also instead of iron or wood, so that the inside looks like a close prison'.