Every week we shine a light on a different object from our collections that you may not have seen before.  This week, because it is Halloween, we are giving you a glimpse of one of our spookiest objects in store – a cloth doll from the Ardfry Collection.  Information about the doll is limited only to say that it was donated along with a large volume of Ardfry House material to Galway City Museum at a time when the museum was based at Comerford House (1971-2004). 
If you have an Ardfry House story, ghost or otherwise, do get in touch, we would love to hear it.
Of course this doll was not always spooky, once upon a time it belonged to a child who lived and played at Ardfry House located at Rinville, Oranmore, Galway.  Ardfry House was the family home of the Blakes, one of fourteen famous 'Tribes of Galway' families. The house dates to c 1770 and adjoins an earlier medieval castle. It has been in ruins since the mid-20th century.
By patent dated from 24 Feb 1681 the Blake's were granted almost 12,000 acres in counties Galway and Mayo. They later gained possession of lands at Wallscourt, in the barony of Leitrim, which had previously belonged to the Wall family. Joseph Blake, later known as Lord Wallscourt held over 2,800 acres in county Galway in the 1870s. In 1906 Lord Wallscourt held over 140 acres of untenanted demesne as well as the house at Ardfry. The Wallscourts lived at the house until the second wife of the fourth Earl gambled away all the family fortune. It is said that she even sold the lead off all the roofs on the estate and the house was left abandoned with most of the contents stolen.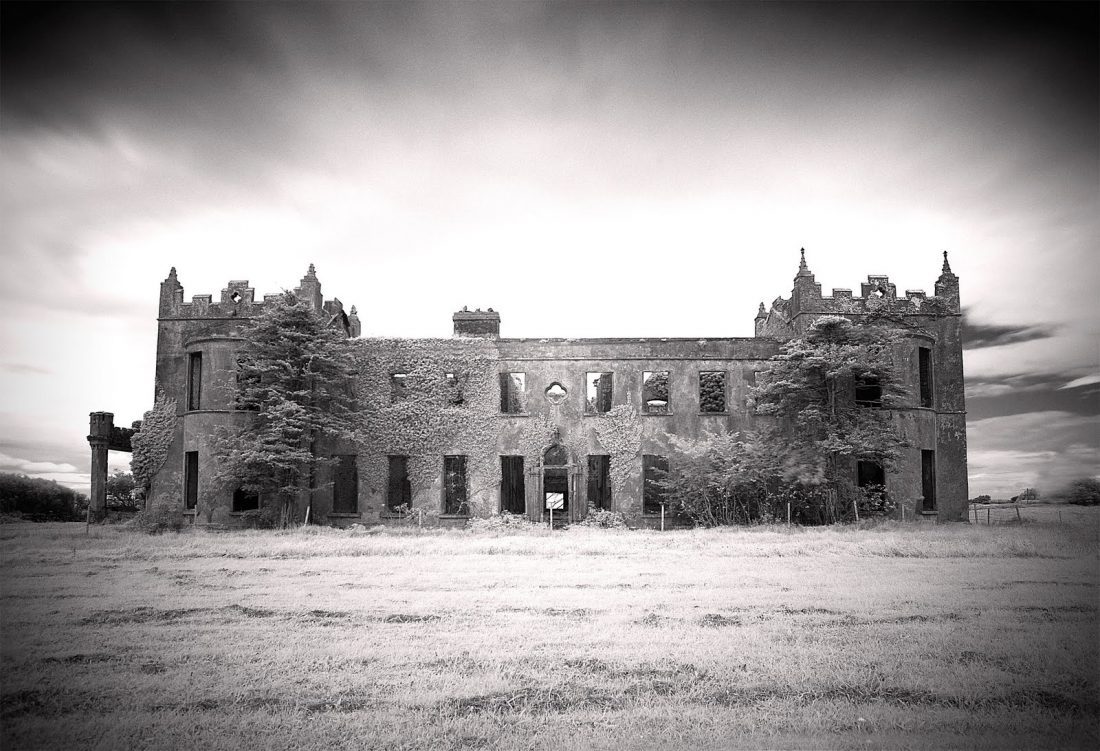 The house fell to ruins and in 1922 the Wallscourt title became extinct. However in 1950, three granddaughters of the fourth Earl were successful in legally reclaiming the house. These Blake sisters were referred to locally as 'the three gay mice who lived in an outhouse close to the ruins' (Tarquin Blake).  Who knows, perhaps this doll once belonged to one of those granddaughters.
In later years, Ardfry House was used in the Paul Newman film, The Mackintosh Man, where the house was temporarily rebuilt and then burnt, destroying many internal features which had remained intact up until then.
---
Further Reading
Ardfry House, Oranmore | An Taisce – The National Trust For Ireland
Blake, T. 2010.  Abandoned Mansions of Ireland, The Collins Press.