In early biographies – reflecting the biases of the writers – St Patrick was said to have blessed some Irish families and cursed others. This tendency was carried over into folklore, often in humorous fashion. And so, the residents of one locality would tease their neighbours about the fact that St Patrick had never visited them – because of the bleakness of their place or the crudeness of the locals.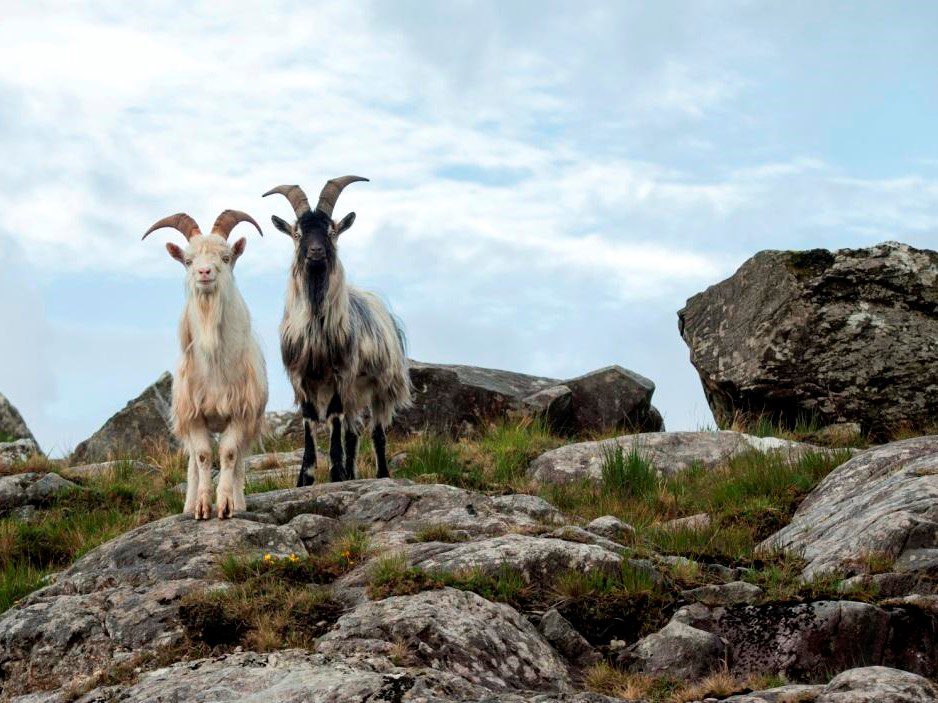 Another common jibe was to suggest that the residents of a particular area were guilty of the crime of stealing or milking the saint's goat, while he was otherwise occupied with his spiritual duties. In the following extracts from the Schools' (Folklore) Collection of the late 1930s, contributors from Attymon and Menlough tell stories in which the people of Monivea milk St Patrick's goat(s) and pay the price.
"When St. Patrick was in Ireland long ago. One day he was travelling through Monivea and he had a Goat with him. He went into the church to pray, and whilst he was inside somebody in Monivea milked the Goat. St. Patrick was vexed, and when he was leaving Monivea he looked back and said that he hoped Monivea would be neither better or worse. So Monivea stands the very same way ever since and it is not better or worse" (told by John Naughton, 71, Attymon, Co. Galway).
"Once when St Patrick was passing through Monivea the people milked his goats. He did not like this and he put a curse on them. He said that they should never be any better or worse than what they were on that day. The are just the same today as they were on that day" (told by Pat Fahy, 54, Menlough, Co. Galway).
---
Sources
Dáithí Ó hÓgáin (2006) The Lore of Ireland, p. 422;  Schools' Collection (www.duchas.ie)