Corrib Beo have collaborated with a number of different community groups to create the new exhibition, Corrib Shores: These Are Our People, which will be on display in the museum Education Room from 13 August 2023 until 20 September 2023.  This community-led exhibition celebrates eleven men and women from around the Corrib shores who have made a significant footprint in society during their lives, maybe not setting the world on fire, but creating a spark that mattered, be it locally, nationally or internationally. Today we feature former US Judge, William Patrick Madden (1825-1895).
William Patrick Madden (1825–1895)
US Judge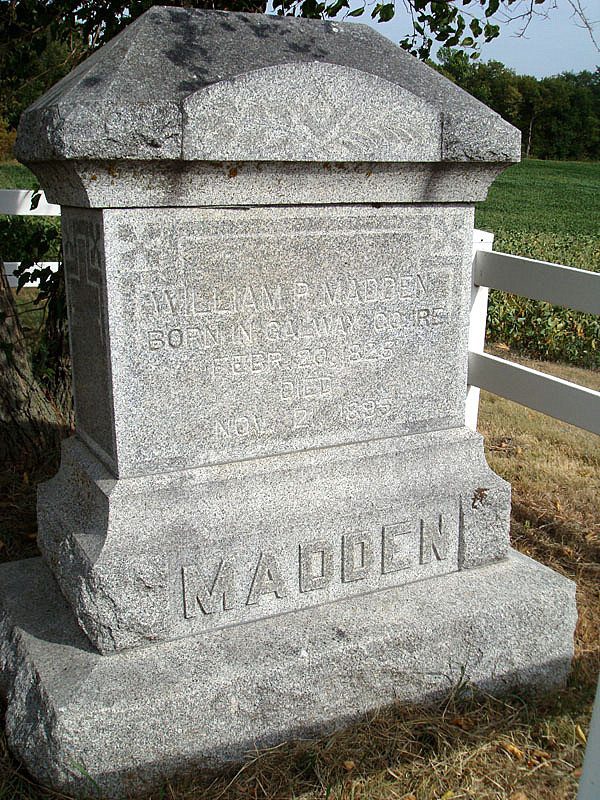 Born in Moycullen, William Patrick Madden left Ireland for America around 1850. He enlisted in the United States Army and saw action on the frontier in Kansas, where he founded the Irish settlement of St Bridget.
Madden became the first Probate Judge of Marshall County in Kansas. He had a strong interest in public education and was instrumental in establishing a public school adjacent to his ranch in St Bridget.
Madden died when his wagon overturned in November 1895. He was eulogised in the Marshall County News: 'He came here poor but by industrious and frugal habits had acquired a handsome competency. His life has been a laborious and eventful one and he will be greatly missed in the community.'